Are you inclined to re-level or level your own mobile home? If so, this kit will show you step-by-step instructions on how to do the re-level process yourself.
If you're not inclined to do the re-level yourself, then use these instructions and the enclosed waterline level to determine whether or not your home is out of level. Or you can simply use this information to become a better-informed consumer and give yourself the upper hand when it comes to hiring a contractor to do the job.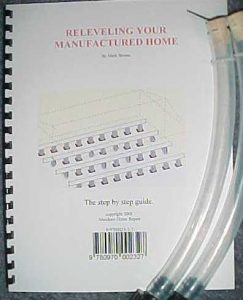 Editors Note: This same information is also found in Chapter 21 of the book "The Manual of Manufactured / Mobile Home Repair and Upgrade." However, the waterline level is not included with "The Manual…" but it can be ordered separately.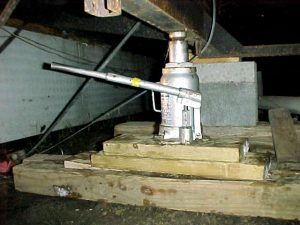 The detailed instructions will show you how to do the following:
Learn the causes of why your home becomes out of level.
Learn out to set-up, calibrate and read a waterline level.
Determine where your home is un-level and by how much.
Learn what to watch-out for before, during and after the re-level of your home.
Learn proper jack placement.
Learn how to safely jack-up your home.
Kit includes complete step-by-step instructions and a waterline level.