Double Wide Mobile Home Floor Plans
Doublewide home floor plans are reserved for larger homes as the name implies. Double wide floor plans start at 1,000 sq ft. and can be found upwards of 2,500 sq ft. The floor plans have a width of 20 feet or larger. The length is generally shorter than a single wide at around 50-60 feet long but larger homes can reach to the 90 feet mark. The most common size of a double wide mobile home is 26 feet wide and 56 feet long (1,456 sq. ft.) It is not uncommon to see homes that are larger, however. Doublewide mobile homes are essentially 2 single wide homes that are shipped individually and then combined on site at installation.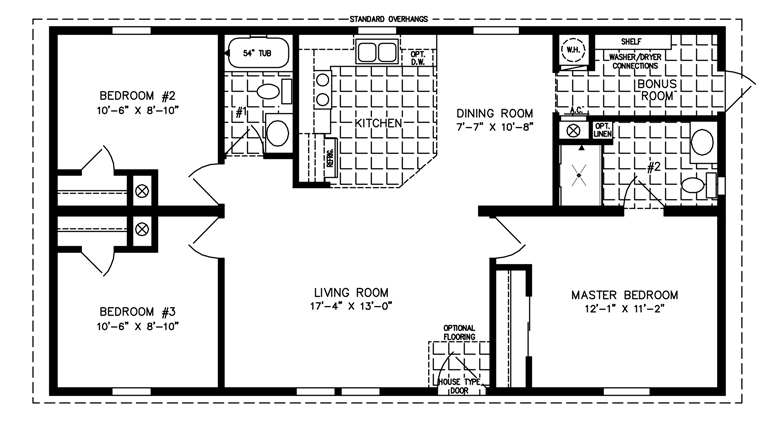 Just because it is a double wide floor plan, does not necessarily mean it has to be an overly large home. This floor plan from Jacobsen Homes comes in on 1,056 square feet. The double wide width makes for a much more roomy floor plan. In particular, it removes the need for hallways in most cases which tend to waste space.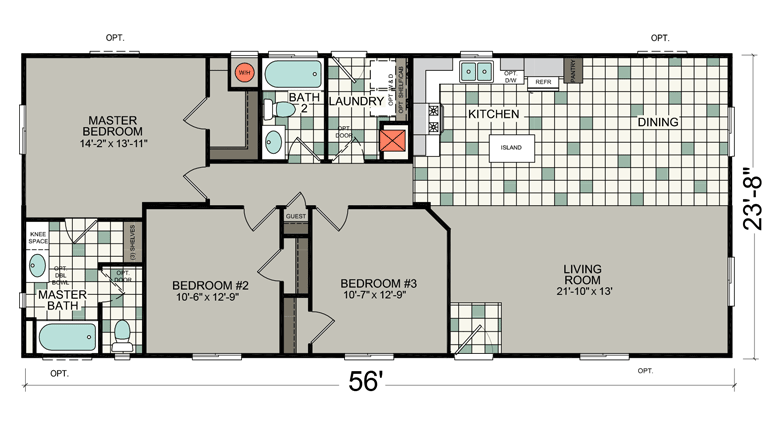 At 1,323 square feet, this floor plan from Silvercrest Homes still is considered a smaller double wide floor plan. Regardless, there is a significant amount of space with 3 generous size bedrooms, laundry room, and a wide open kitchen/dining/living room spaces.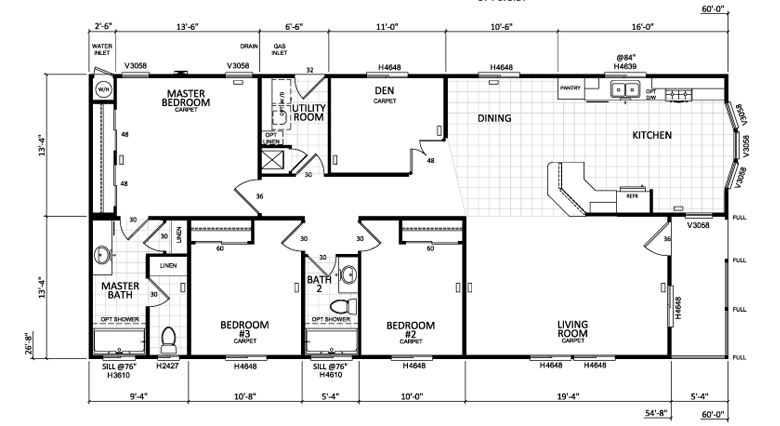 This floor plan from Skyline Homes comes in at 1,534 square feet. Compared to the previous floor plan it is just a few hundred square feet larger. But that extra space makes room for a den, eat in kitchen and a built in front porch.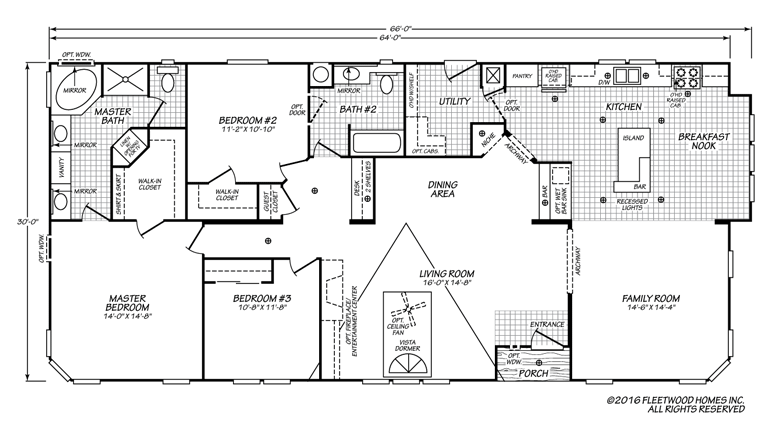 At 1,917 square feet, this floor plan from Fleetwood Homes is getting to the large end of the scale for double wide homes. That extra space leaves room for tub, shower, and double sinks in the master bath, large closets in all bedrooms, eat in kitchen, potential fireplace, family room and lots of windows!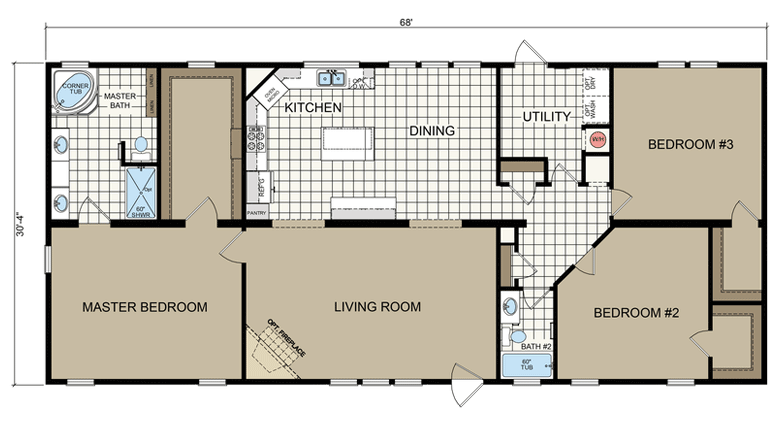 At 2,063 square feet, this floor plan from Champion Homes is a great example of tried and true design. There is nothing exceptional about this floor plan. Champion simply took the elements of a nice home and made them as roomy as possible. The bedrooms are generously large as well as the kitchen, dining and living room. Even the closet in the master is oversized. This floor plan is great for those who may have lots of furniture or who need the additional space for storage.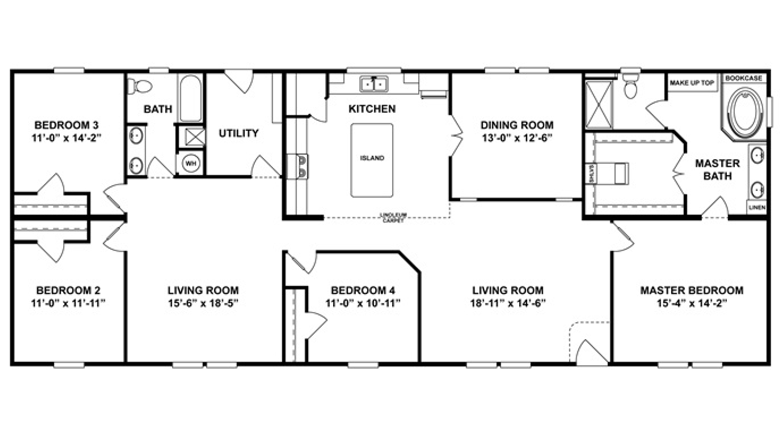 At 2,254 square feet, this mobile home floor plan is one of the largest available today. Offered by Schult Homes, the floor plan features double sinks in all bathrooms, 4 bedrooms, huge walk-in closet in the master and a gigantic kitchen island.
Where to Find More Manufactured Home Floor Plans
Searching for the right mobile home floor plan can be a chore. There is a lot to sort through when looking online. That is why we have spent hours finding the best resources for you! Below you will find some of the easiest to browse online resources for manufactured home floor plans available.
This is not an exhaustive list. There are a few national manufactured home builders in the USA and Canada. There are far more regional builders. Many of them have retail partners (Factory Direct Shops, Lots, etc) where they rebrand, modify, or simply make a few tweaks to give the impression of a unique product line. Because of that, you will likely see many duplicates in the resources below and that also makes it very difficult to compare on price.
Here are a few of the easiest places to browse manufactured home floor plans:
Consider looking over our article "questions to ask when buying a mobile home." We recommend picking up copies of Grissoms buyers guide and/or a similar book by Burnside and Bentley if you have never purchased a mobile home before.