Foam furnace filter measures 19x35x1/4″. Cut to fit the size you need. Replaces foam filters found in some furnaces.
New wire retaining clips, which hold the filter in place, are also available.
If your current furnace filter comes with a cardboard frame, this foam filter may not be for you unless your filter was previously changed to the wrong kind. Generally, this foam filter is held in place with wire retaining clips (see below).
Installation Instructions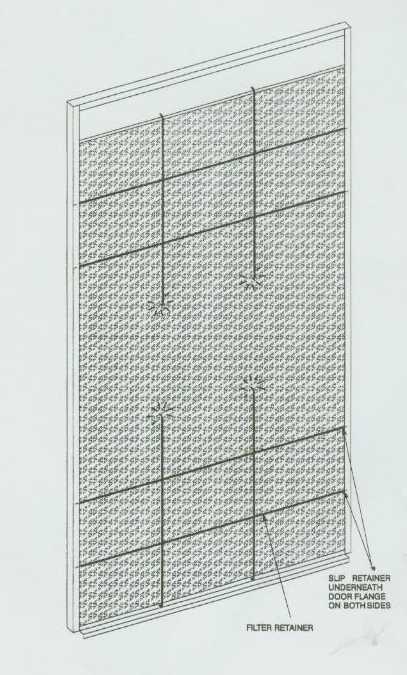 Remove Filter
Detach top door panel from the furnane and lay it on the floor with the interior side facing up. Remove the filter retaining wire clips. Lift out filter.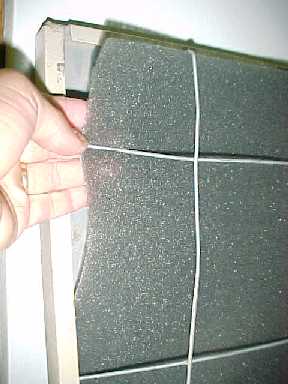 Cut to Size
Using your present air filter as a guide, simply trim the filter to size with a household scissors (if necessary).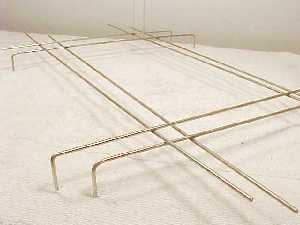 Easy to Install
Lay new filter back into the furnace door, holding in place with the wire retaining clips. To install the clips, hold it so the end of the short part of the retainer points into the filter. Start at the bottom section of the door panel and slip one end of the long portion of the filter retainer behind the door flange. Bow the filter retainer just enough to slip the other end under the respective door flange. Repeat for the second retainer clip as shown below.

Washable
Remove and rinse filter with water every 30 days. Let filter dry before re-installing.
Wire filter retaining clips (shown above and below) measure 19.5″ wide x 12″ tall. Above photo shows both wire retaining clips and filter inside furnace door. Below shows the wire retaining clips.