Over time a small crack in most bathtubs is inevitable, especially for fiberglass and plastic tubs. If are convinced that you need to replace the entire bath tub, then read our guide to replacing a mobile home bathtub. If you aren't willing to go through that trouble, then luckily there is a quick bathtub repair kit available to easily repair the crack.
Simple Durable Tape Repairs Cracks in Tubs and Showers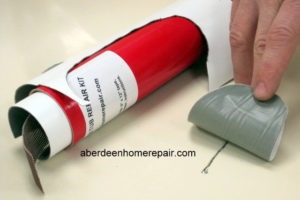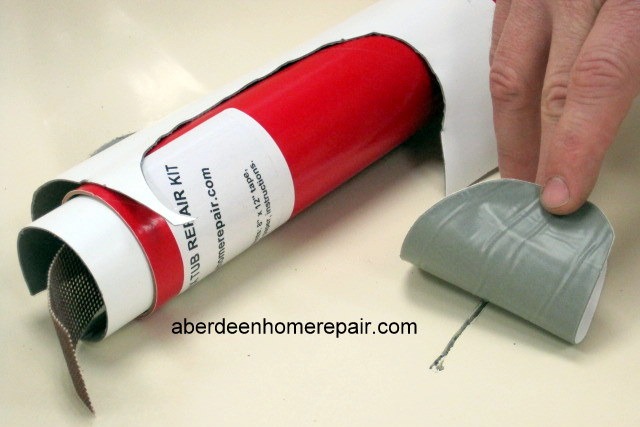 The Quick Bathtub Repair Kit from Aberdeen Home Repair quickly repairs cracks in all types of plastic and fiberglass tubs and showers. The bathtub tape is waterproof and is specially formulated by EternaBond for tubs and showers. It stretches so the crack stays sealed. In the end it won't look like a brand new bathtub, but it will perform like one. The important part is that it really works and won't peel up.
This tape permanently seals if installed according to the instructions below. It will not delaminate over time and is RV resistant. Quick and easy to install — nothing to mix or spread. Available in white only at this time.
The quick fix bathtub repair kit contains one 6″x12″ piece of repair tape, sandpaper and instructions to ensure a quality repair.
Installation Instructions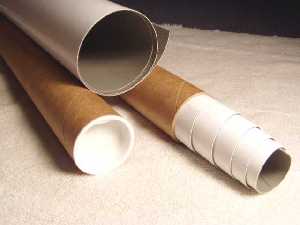 Prepare surface by removing all dirt, grease, tar, oil etc. Surface must be dry and warm.
Drill a 1/4″ hole at both ends of the crack to help keep it from cracking any further.
Cut tape to cover crack. Tape should extend a minimum of 1″ beyond all sides of the crack. Cut all corners round.
Lightly scuff area with enclosed sandpaper. Wipe surface clean with a damp cloth and let dry.
Remove liner from back of tape to expose adhesive.
Place tape over crack and smooth.
Allow glue on back of tape to cure for 2-3 hours before using tub or shower.
See the Bathtub Repair Kit Video in Action Below
Click here for information on replacing a mobile home bathtub.