Worried about a frozen waterline?
Take the worry out of your heat tape failing with this freeze alarm. A probe attaches to your main waterline and the control panel inside your home will beep if the temperature drops below 37 degrees Fahrenheit putting your pipes in danger of freezing.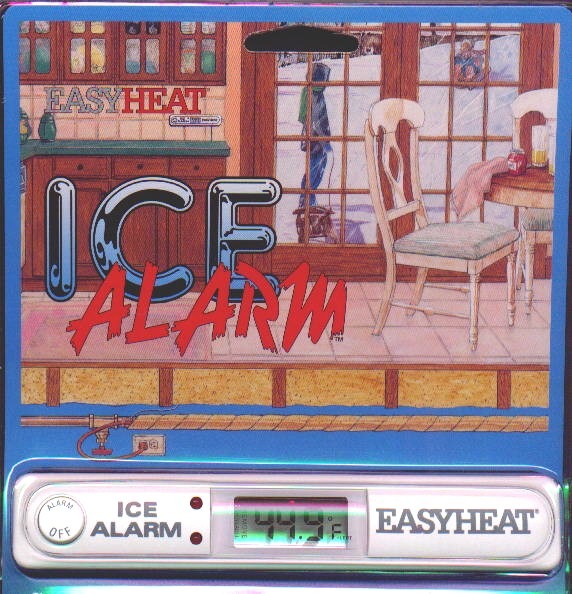 The Ice Alarm's control panel inside your home lets you constantly monitor the temperature of your pipe. If the temperature would drop below 37 degrees the control panel will beep (unless you've shut it off). If you would hear a beep, the first action you want to take is to turn on your water full blast for a minute. Then let it run at a fast dribble until the problem is corrected. This unit is battery operated.