I just finished my new insulated skirting, just in time for the snow! (we got over a foot overnight last week) Glad it's finally done - what I thought would take one or two weekends took a whole lot longer. I started off following the ideas from the repair manual, and then ended up tweaking things a bit.
Instead of using the rolls of insulation recommended in the manual, (which I couldn't find locally), I built a frame that fits normal batt insulation. Once the frame was up, I put up vapor barrier behind it, and then put the insulation in. I then covered the front of the insulation with vapor barrier as well.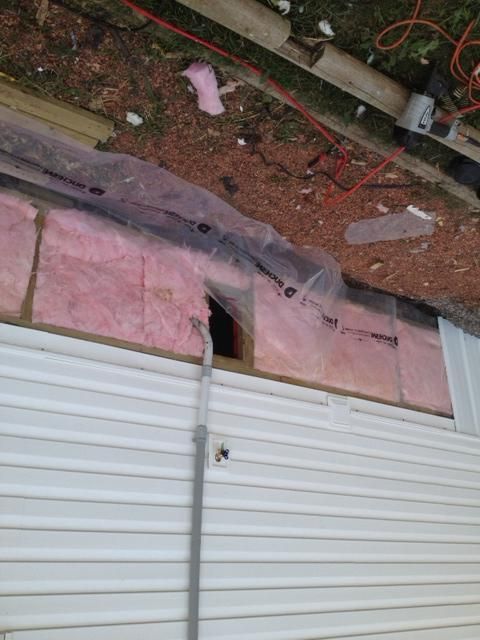 I left vent holes that I filled with styrofoam insulation for the winter and covered with some gable vents that already have screen installed on the back of them. In the summer I'll take the styrofoam insulation out.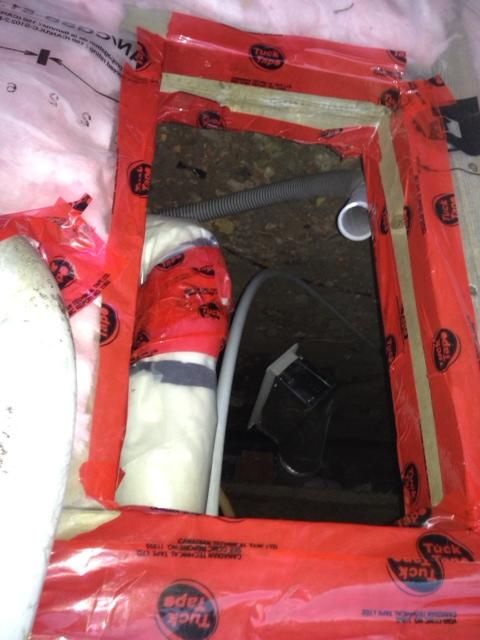 This is looking through one of the venting holes. You can see the insulated water pipes, some hoses that I can access if I ever need to drain the hot water tank, and the heat duct that I ran under there.
And finally, here's the access door. At first I wasn't sure how I would insulate it, but I'm happy with what I came up with.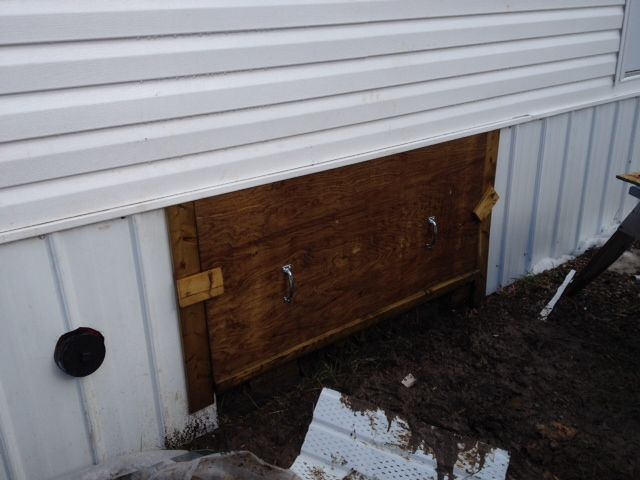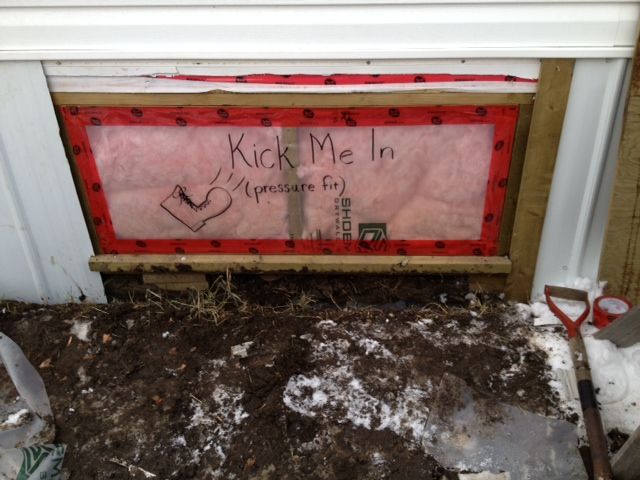 I had the whole thing sealed up and finished, and then less than half an hour later I had to open the access door again. It was already noticeably warmer underneath, and by the next morning our floors weren't cold anymore. Hurray!