Do you have a bay window that's leaking? If it's been leaking long enough, the wood around it is probably also rotten. In most manufactured homes the window actually isn't a true bay window, but rather 3-4 windows assembled to resemble a bay window.
Those who own a skylight know that someday it will leak. The same can be said for a bay window. So once the 'novelty' of having a bay window wears off and the repairs are major, it's time to consider something more practically, such as a big picture window. Any type of window can be used. If you are reframing the window from scratch, you can save money by picking up a window in stock from your local home improvement store. Purchasing a window without the jams is best.
Replacing/Repairing a Leaky Bay Window in a Mobile Home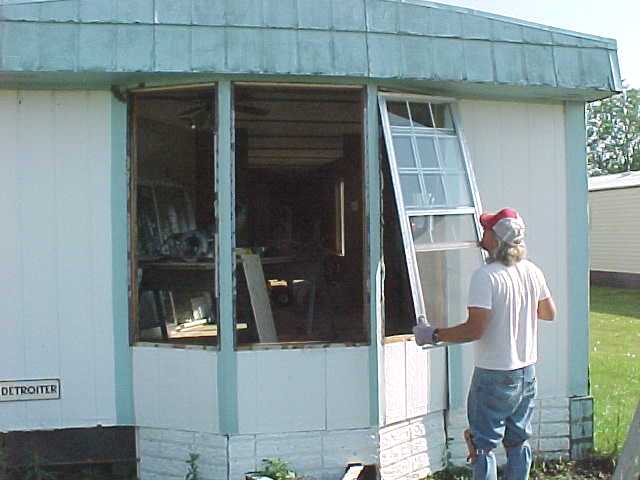 Step 1 – Remove the old existing windows by backing out the screws from around the flange and pry out.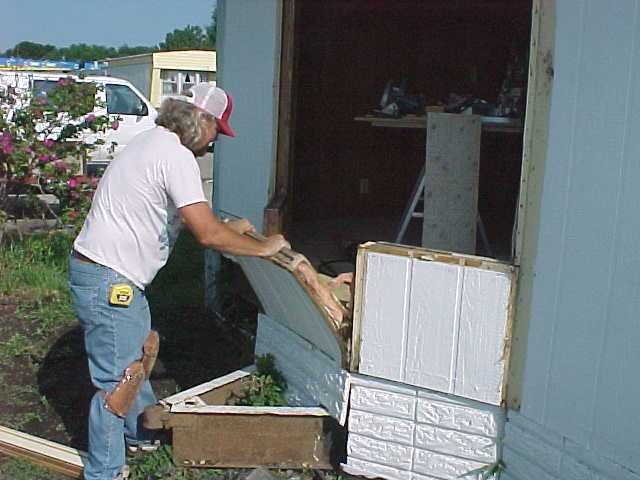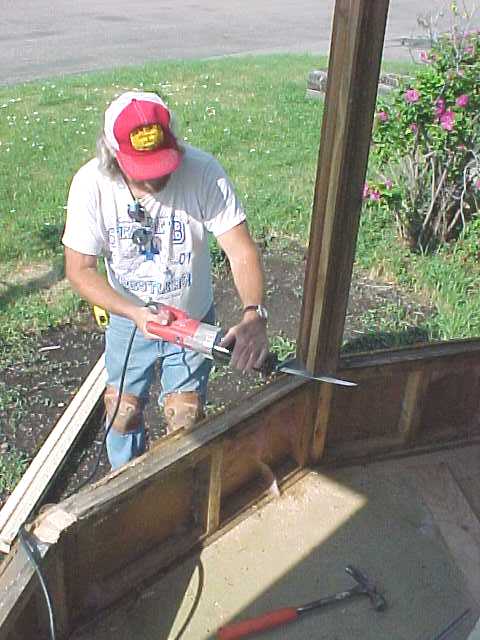 Step 2 – Cut out the framework and wall of the old bay window.
Step 3 – Frame in the opening for the new window. As shown, frame the wall straight across eliminating the 'bow'. Be sure to build a proper-sized header.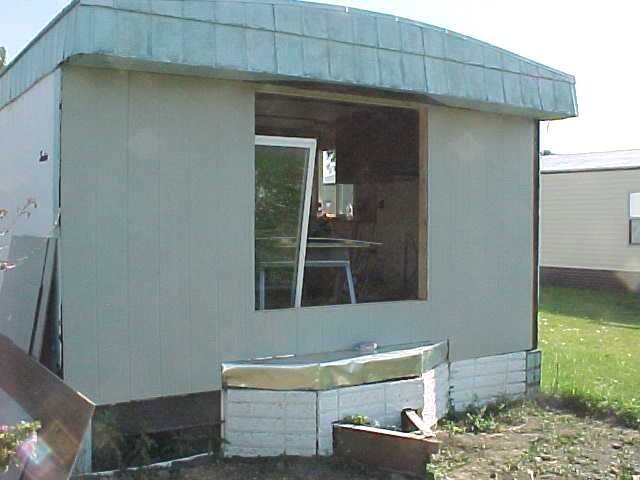 Step 4 – Once the window is framed, install new siding and inside paneling. In this particular example, we installed new siding across the entire front of the home. Same with the inside paneling — we did the whole wall to make it look right. One tip for installing siding or paneling is to cover the window opening, then cut the opening out for a perfect fit.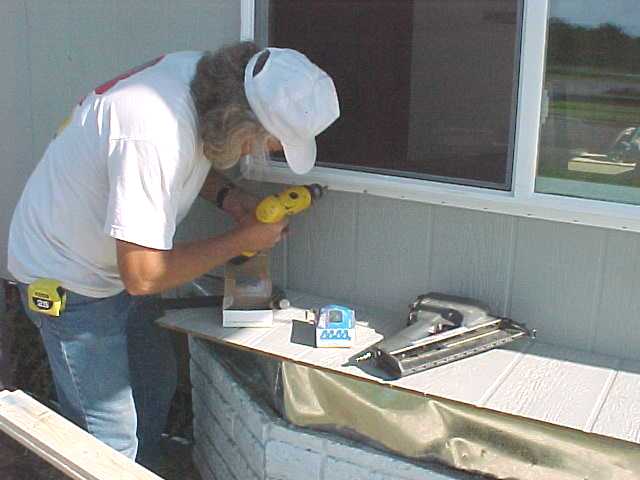 Step 5 – Apply weatherstripping to the flange of the window and slide window into the opening. Check to be sure that the window functions properly then screw into place along the flange.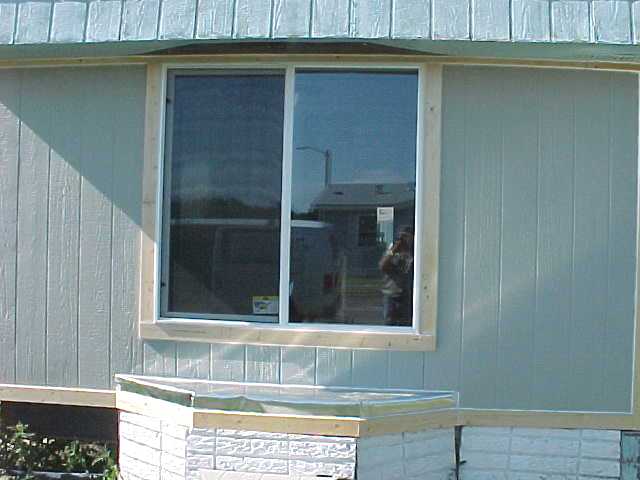 Step 6 – Apply finishing touches such as trim on the outside. Also, finish out the window opening on the inside. Hang a blind or curtain and enjoy!