....of construction came today with the completion of the laminate kitchen floor and trimming. The home is officially finished! It took a year and a half (working at a fairly leisurely pace), as I bought the home in December of 2007 and had it moved to my land. For those that haven't seen the before pics or know the background.... The home is a 1996 Atlantic, bought from a bank (it was a repo). Structurally, the home was in excellent condition, no roof, floor, ceiling, underbelly, plumbing, HVAC, or other sordid problems. It's main problem was the insanely scummy people that lived in it before. These people were by far some of the most foul people I've ever seen, and I've never met them, I just saw how they lived, and that was more than enough (these people are what coin the expression "trailer trash"). Needless to say, the first time my fiance and I saw it (pre-buy inspection), we had to cover our noses and mouths with cloth due to the smell (heavy smokers mixed with animal smells (they had 2 great danes living with them that they rarely let out), mouse poop, roaches, rotten food.....need I continue?!? I'm sure you get the idea.....
The home had been vacant for 8 months before I bought it, through the winter with no heat, this killed off all the roaches. once I moved it, we completely gutted the inside except the sheetrock (some was removed, but most was just repaired and refinished). When removing the old carpet and cabinetry, we had to wear respirators and rubber gloves. I then doused it with Diaznon 4E (commercial grade bug killer) to make sure any hitch hikers that came with it after being moved were killed. I never did see any mice (I set traps and put out baits, none were ever bothered), but I did see signs of previous rodents....
All the subflooring was replaced with 3/4 plywood, all fixtures, cabinets, toilets, sinks, shower in the master bath, and anything else that these nasty people would have used was trashed, including all appliances.
Anyway, I'm being long-winded.....here's some pics. All that's left is new appliances and its time to move!!
Kitchen: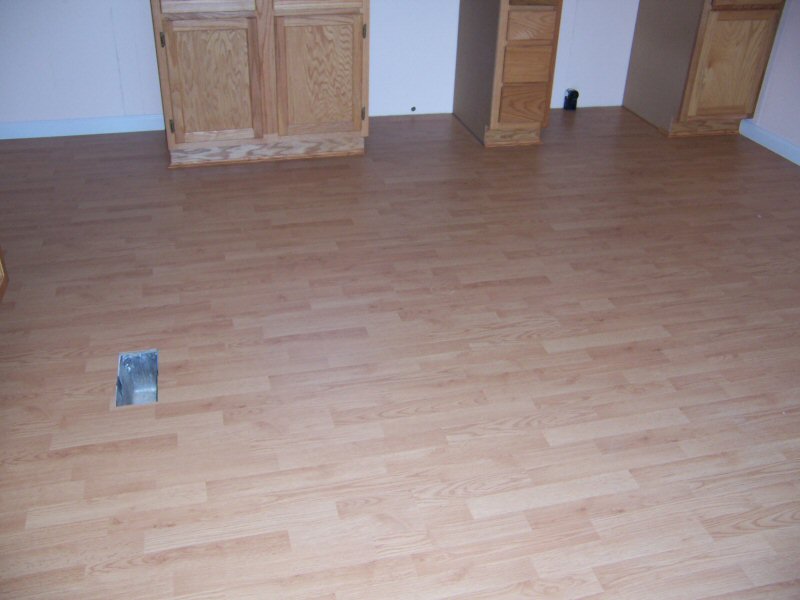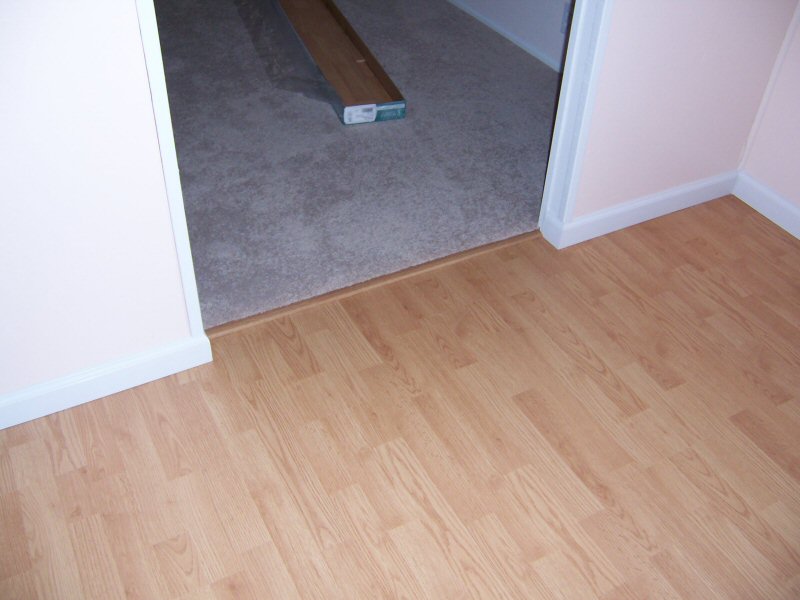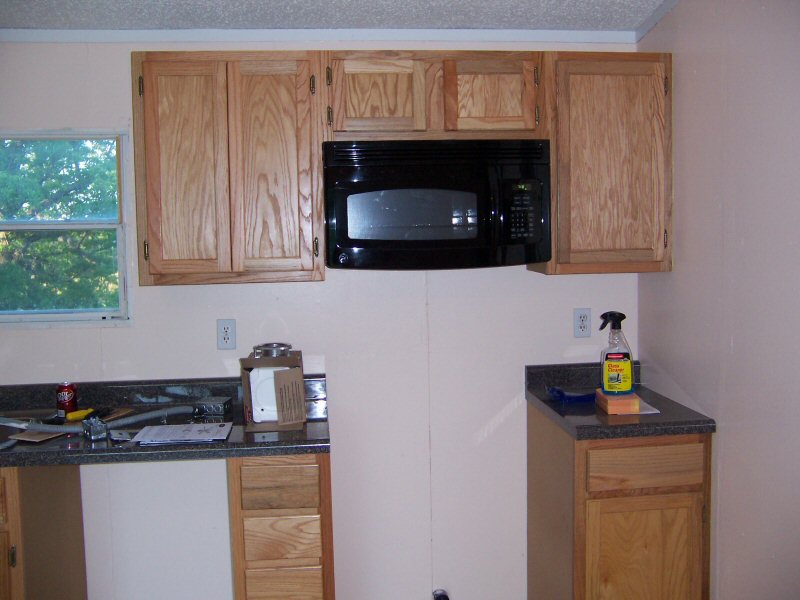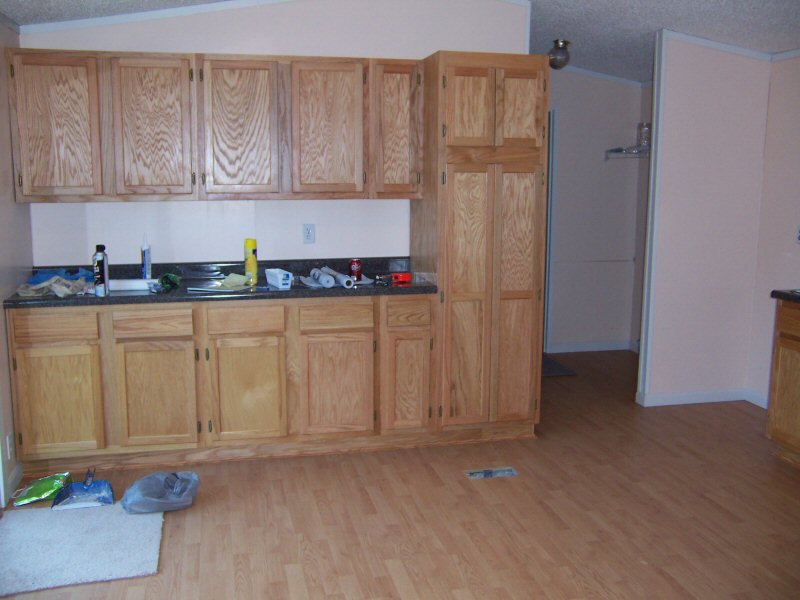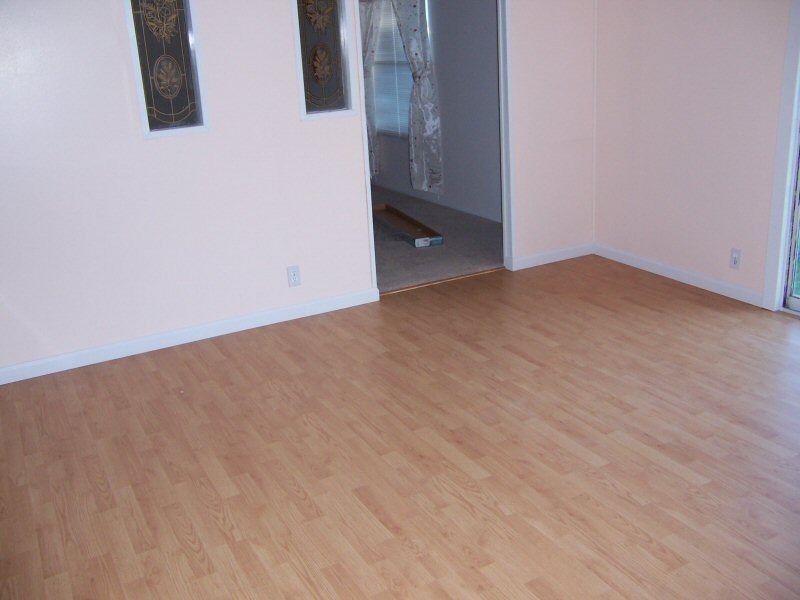 Laundry room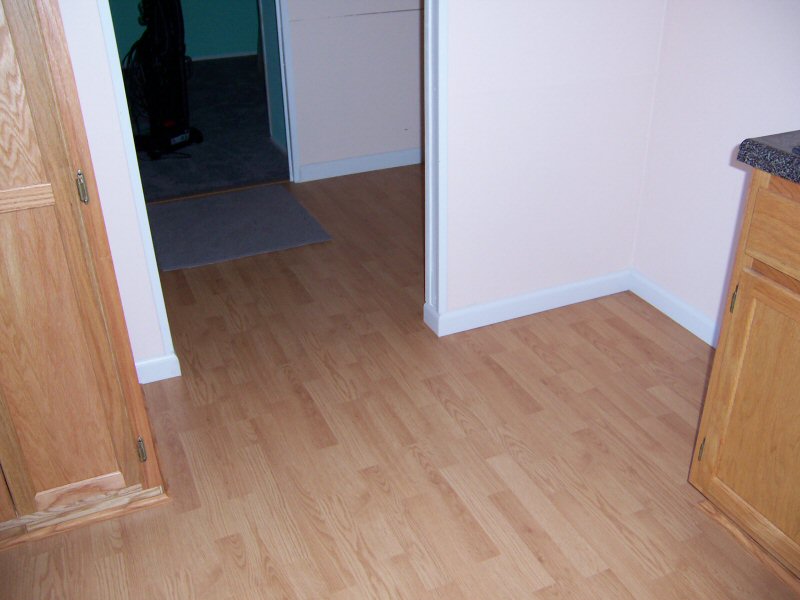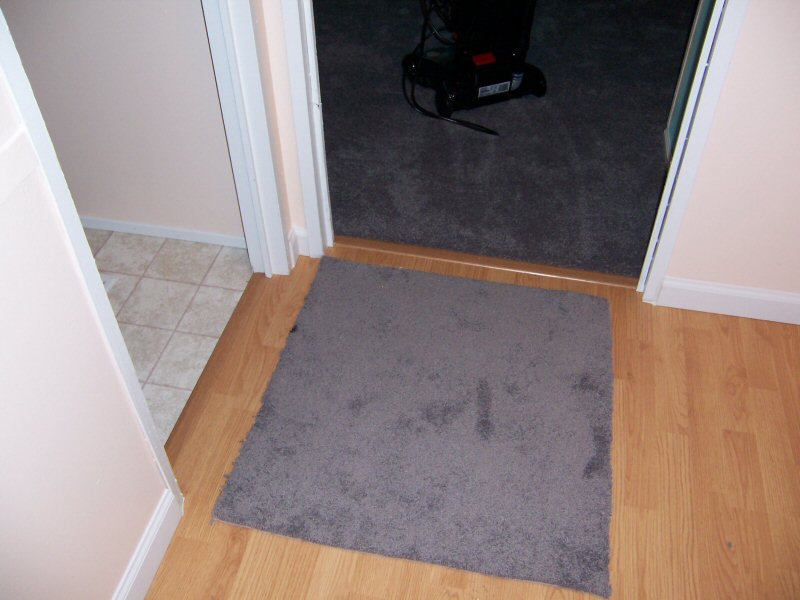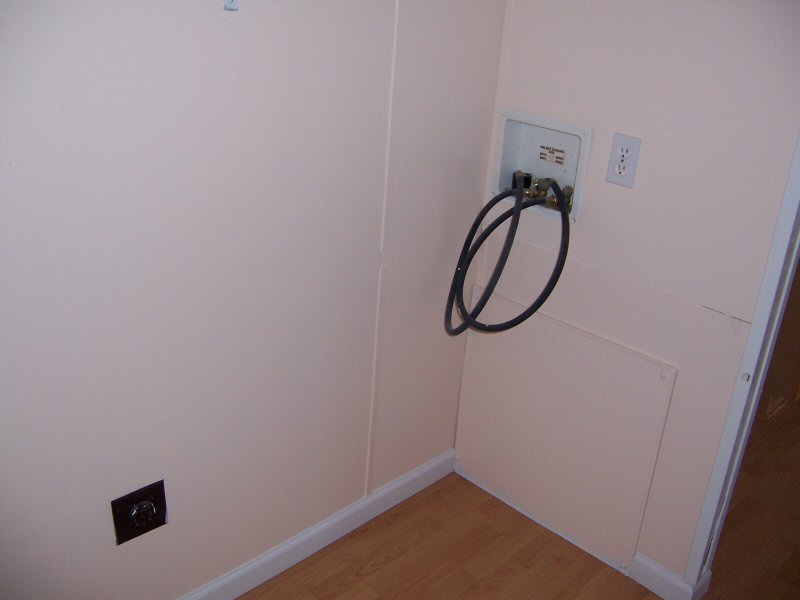 Living room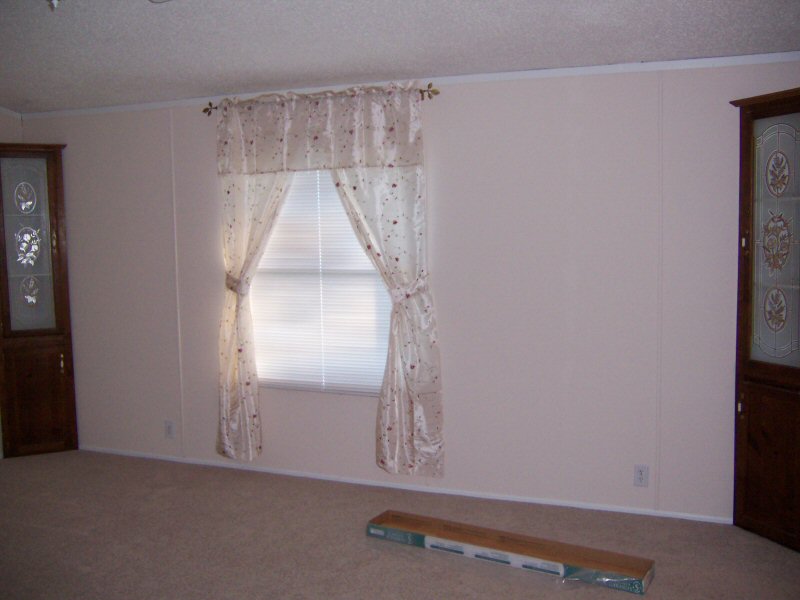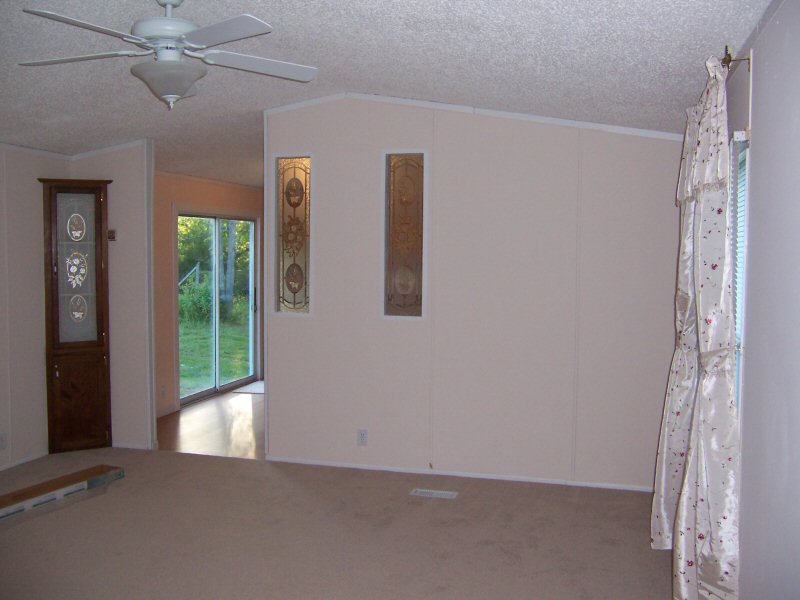 Hall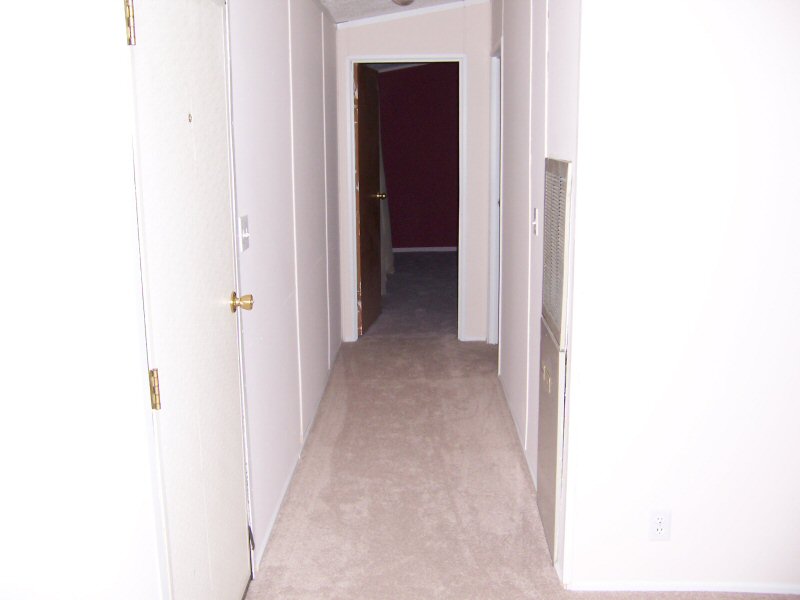 Computer room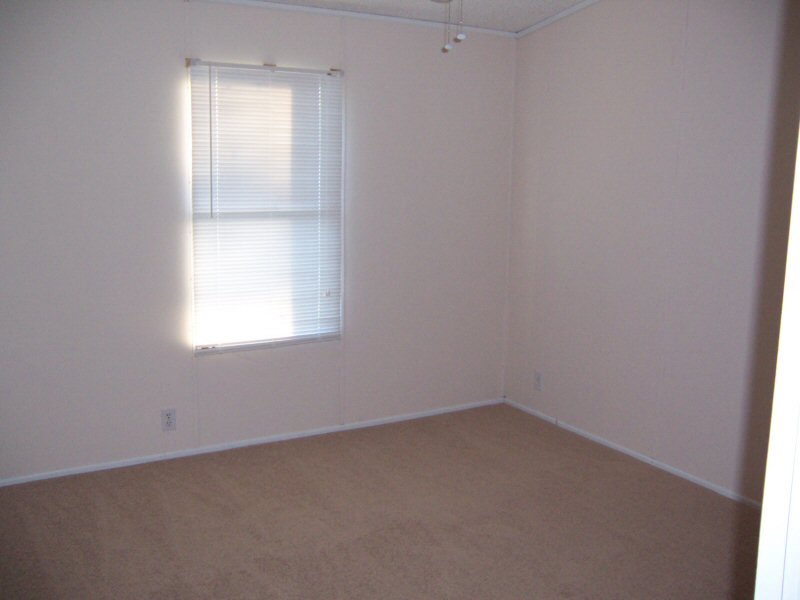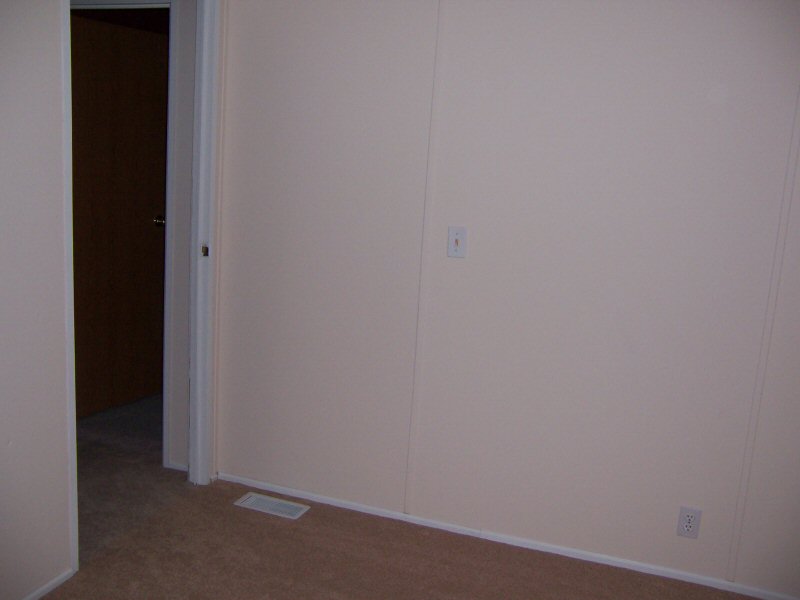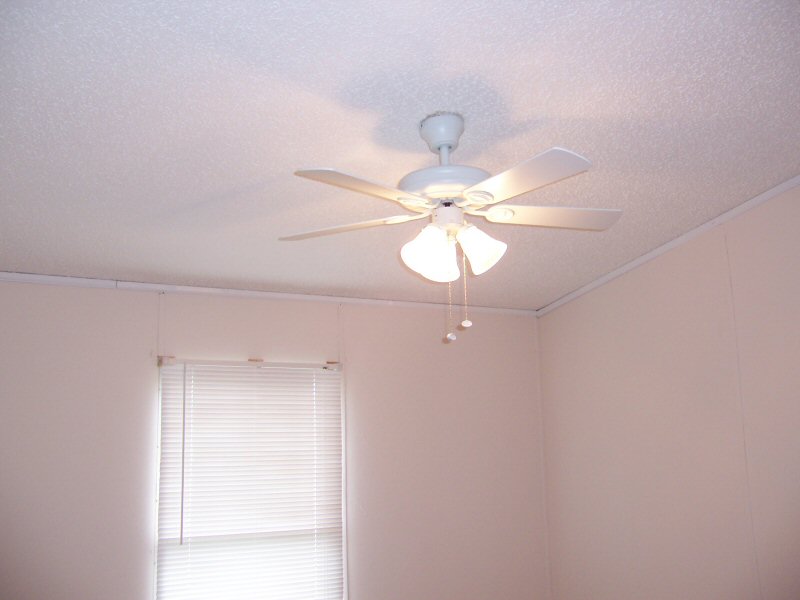 master bedroom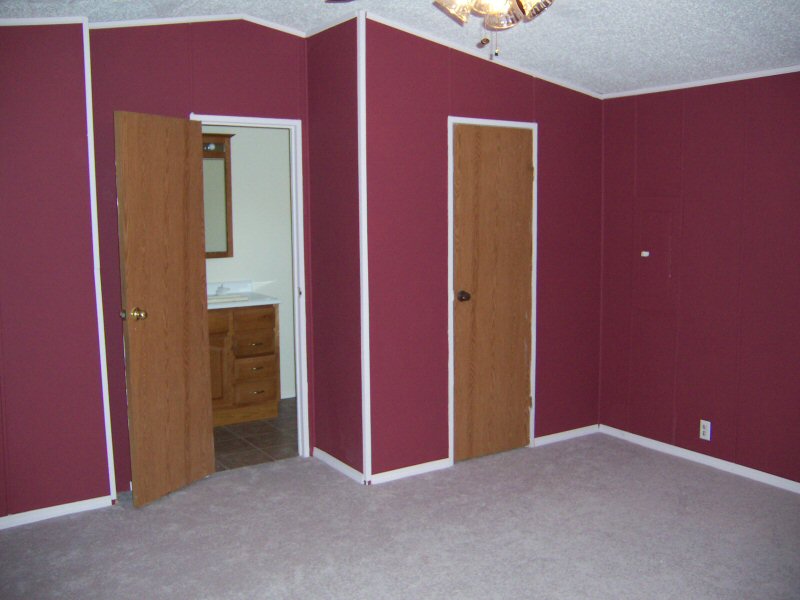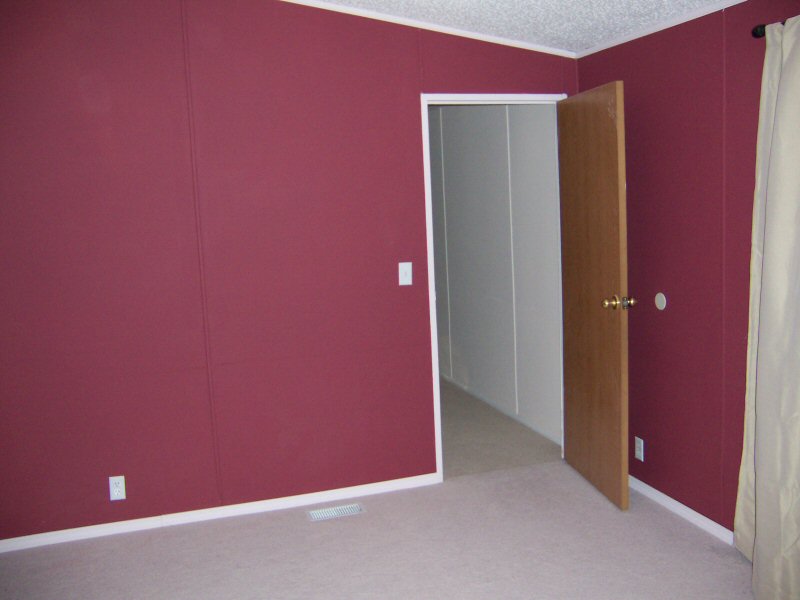 Master Bathroom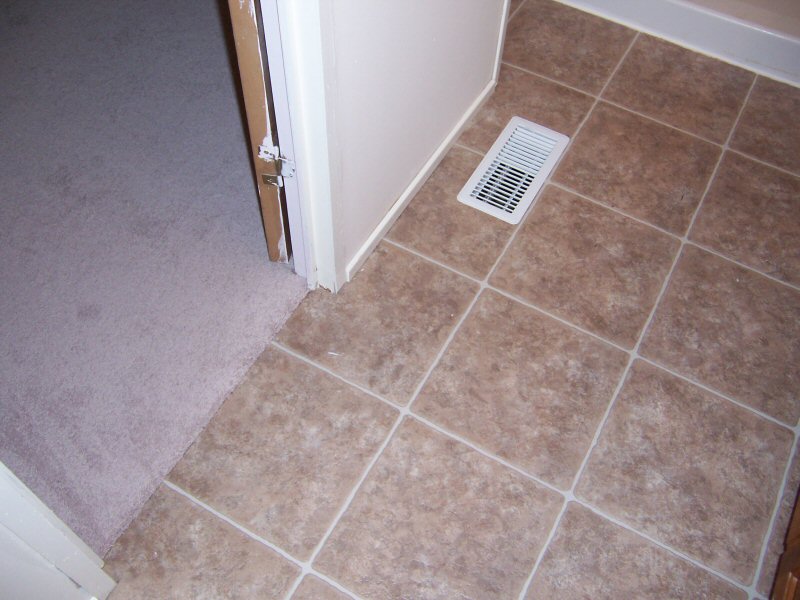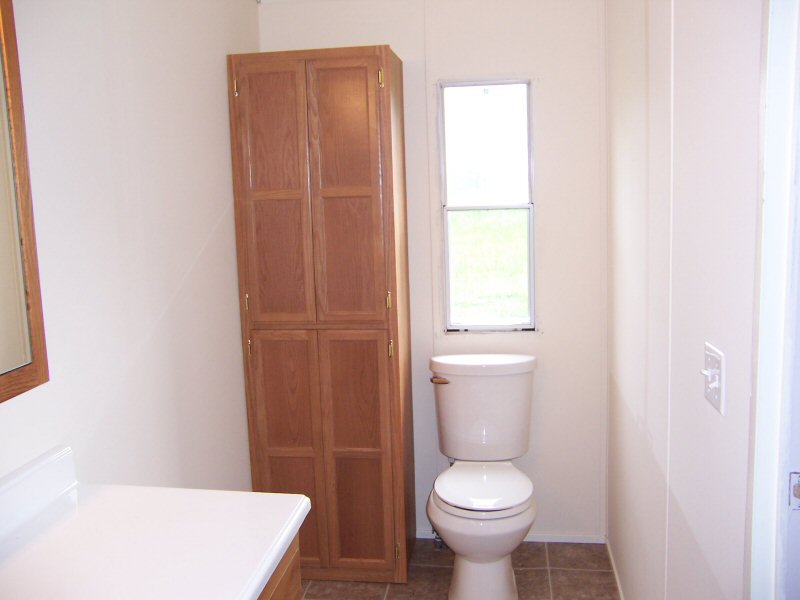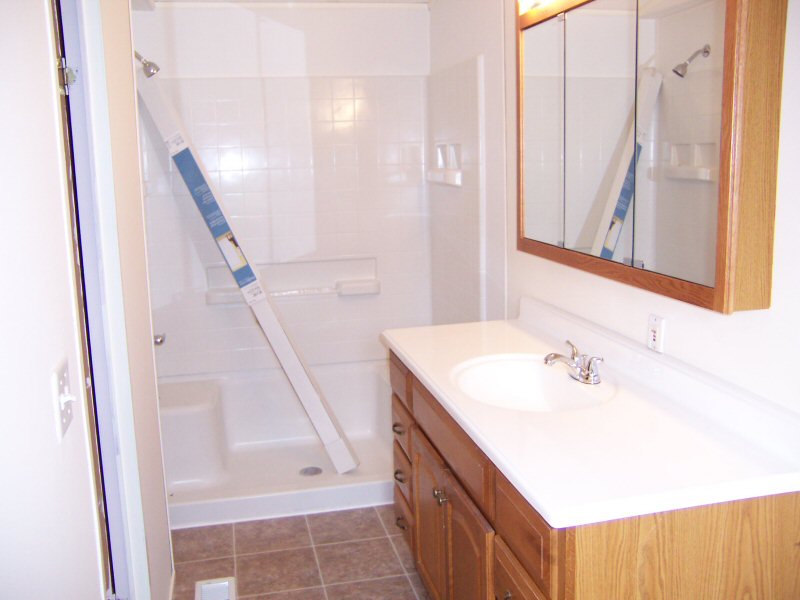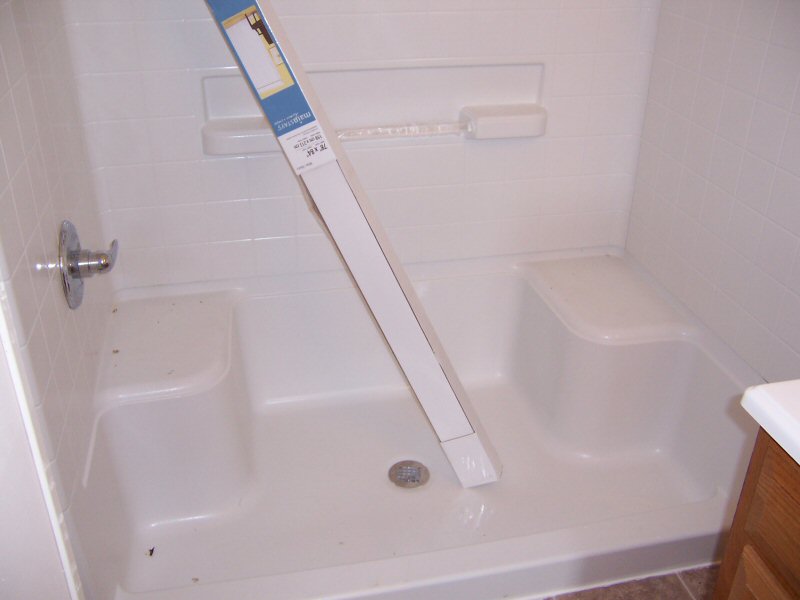 Small bathroom (a13yr old girl picked the shower curtain)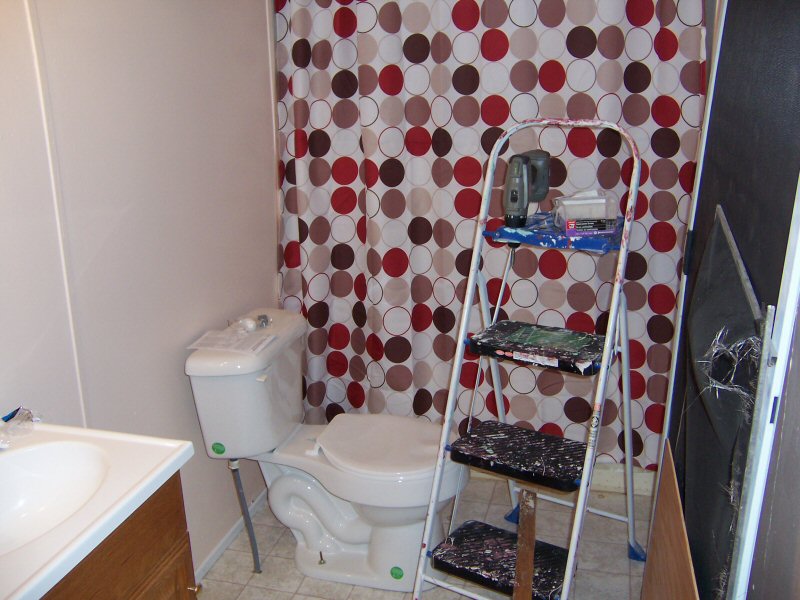 Spare Bedroom (again, colors picked by a 13yr old girl)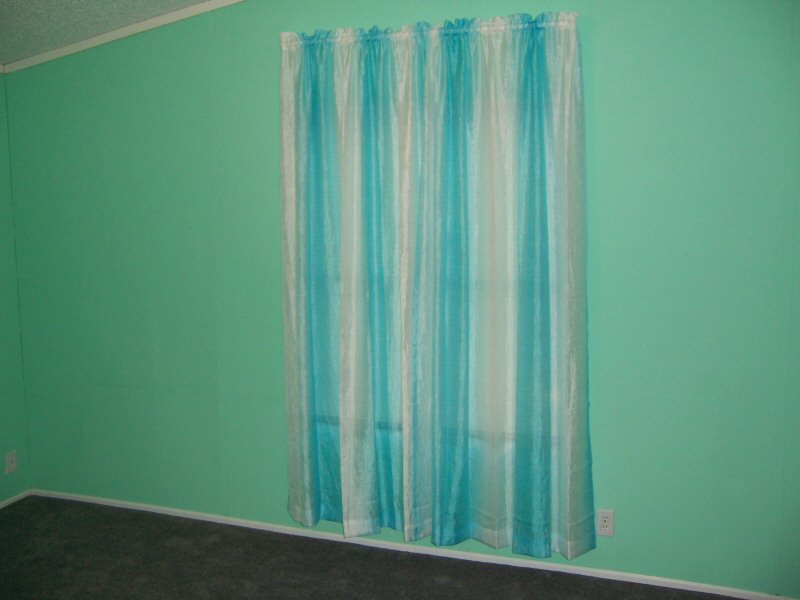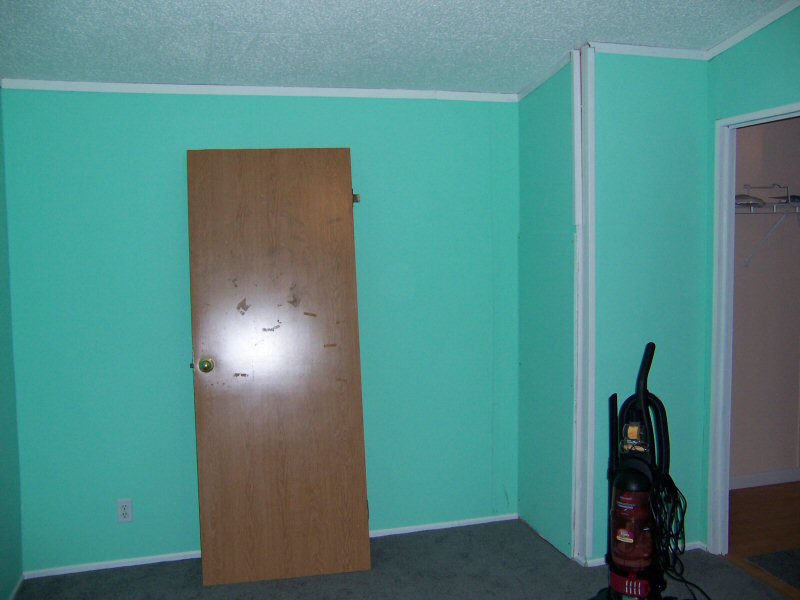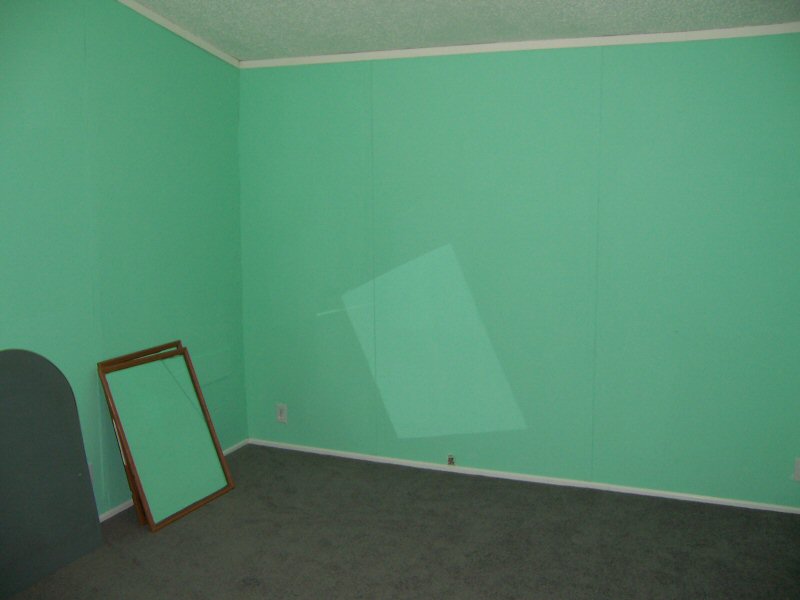 Ok, there was your guided tour of my slave labor the last 1.5yrs. I went with top-notch products when remodeling this, as I'll be living in this for a good decade while I build my stickbuilt house (building it slow, paying cash as I build, I hate debt), and the trailer is paid for, making me very recession-proof. When the stickbuilt is finished, I'll probably just give this away to someone who wants to move it, or maybe move it to a park and rent it out.....but that's a long way from now... It was amazing how cheesy and shoddy some of the things were in this home, I've never lived in one of these, so I never paid attention to some of the corners they cut making them. After all this, it doesn't seem so 'trailerish' now. Small things made such a difference, like high-end carpet and padding, laminate floors, all trim replaced with real wood moldings, oak cabinetry and full size appliances, and the list could go on.... We looked at a lot of new ones, and they weren't even this well built.......I'm not trying to toot my own horn, but this came out FAR better than either of us imaged it ever would, I guess I'm just giving myself a pat on the back, I'm proud of the outcome... We're excited to move into it!!
Thanks for all the tidbits and guidelines so many of you shared, it helped me in a lot of ways through this project, and I wanted to say thanks for all the help!