I haven't posted much progress, I just haven't had time between my business and working on this thing.... For those who saw the before pics, you'll understand... heh...
The kitchen is almost ready for the laminate floor, once the counter tops are installed. The cabinets were bought unfinished, all oak. The crappy pine ones went to the burn pile, they were gross (previous owners had mice and roaches), I wasn't putting anything of mine on something they used.... I'm finally to the point I'm seeing a light at then end of this tunnel, all that's left is the counter tops, floor coverings, and new appliances.... A far cry from what I started with, when we first started work on it, we were in here with rubber gloves and respirators, it was THAT bad!!
Anyway, heres some pics:
Kitchen cabinets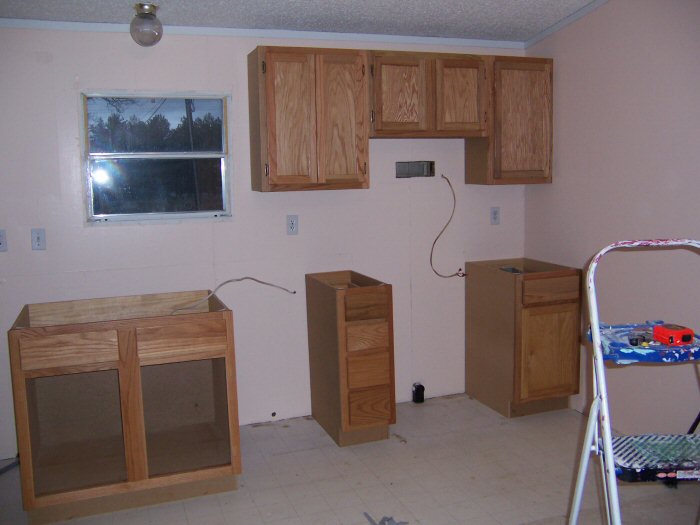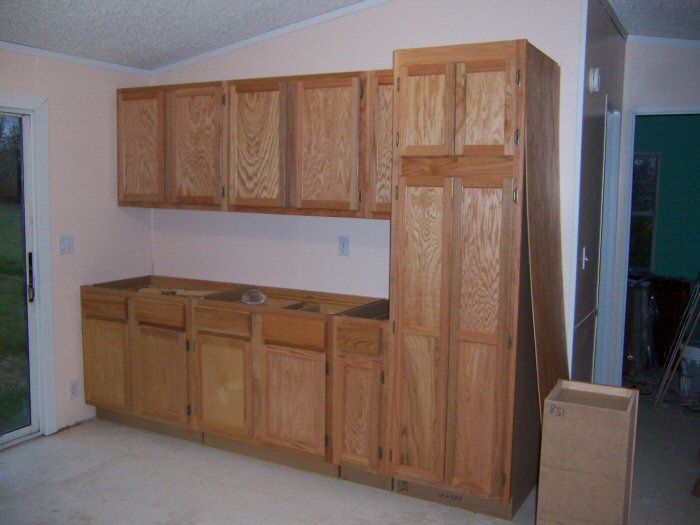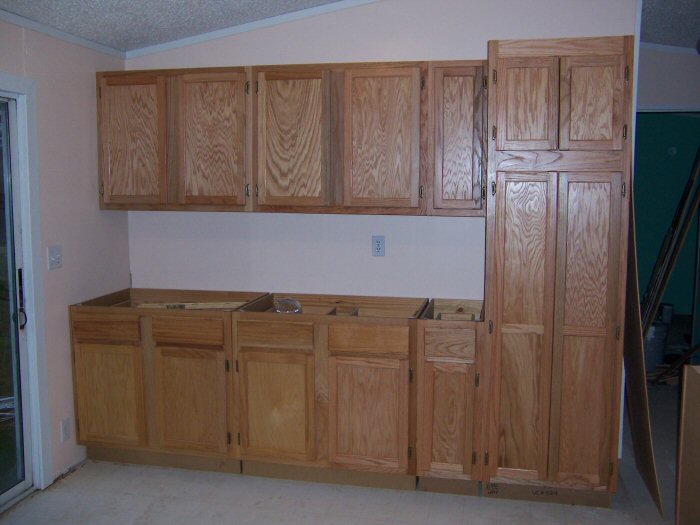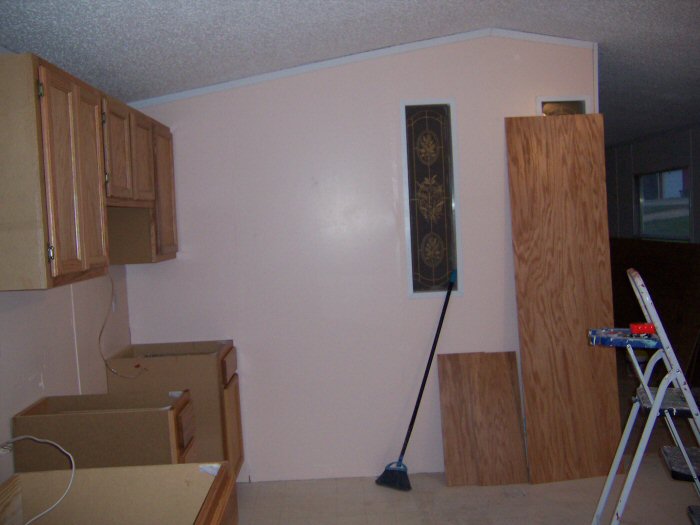 This wall was trashed from where the previous owners removed the closet, and thought it would be brilliant to just break the old sheetrock off, leaving peel marks and crooked/jagged edges. Just needs final sanding and some paint: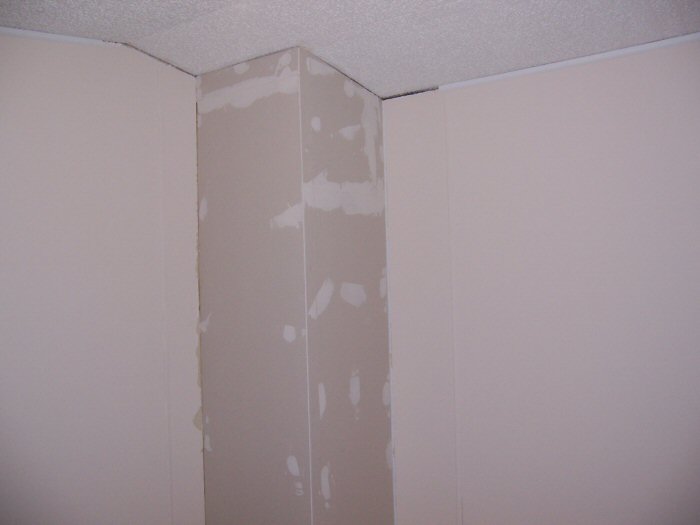 Master bedroom. My fiance picked the color, but I'm guilty as charged when it comes to the color, I do like it. New ceiling fan too...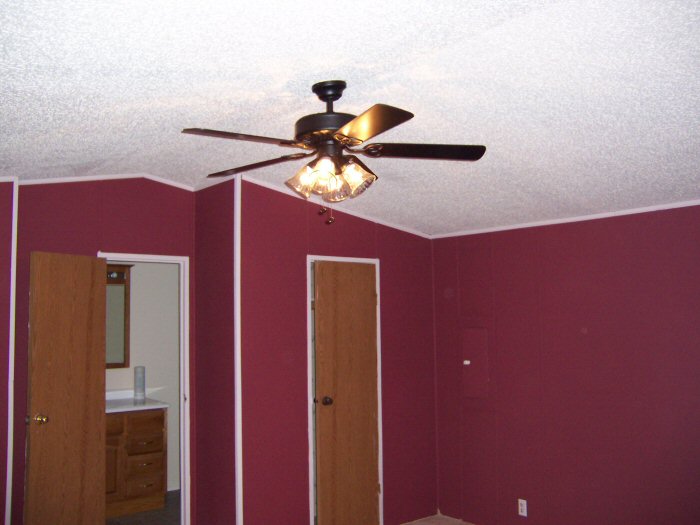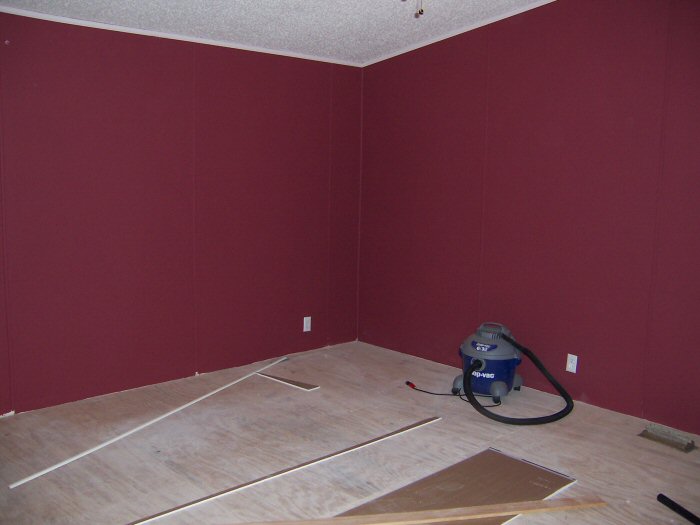 Master bathroom. There was a really gross and flimsy cheap tub in there, that had to go. I went with a great big shower stall instead. I don't take baths, I'm a shower guy, so this was perfect. Also went with a 60" oak sink base, new sink, new commode, flooring, and medicine cabinet: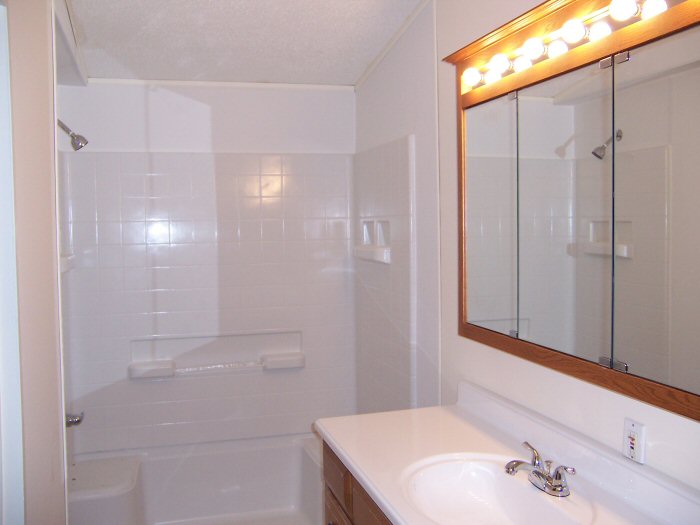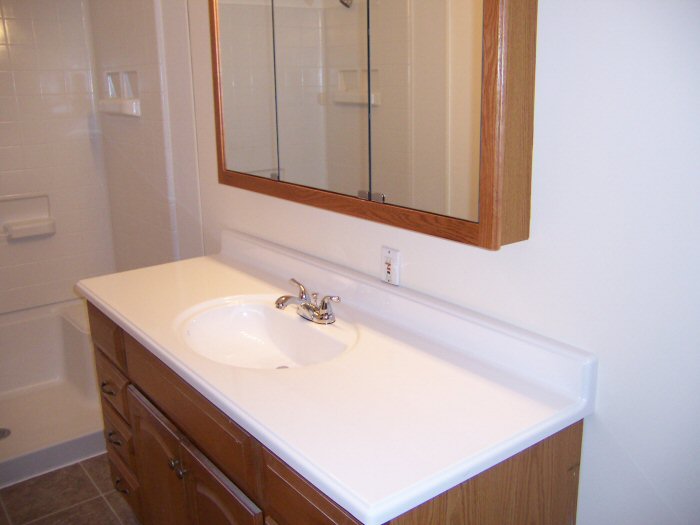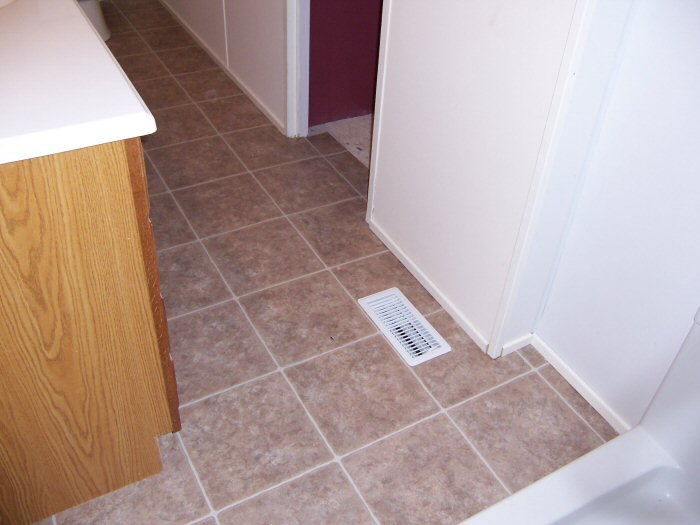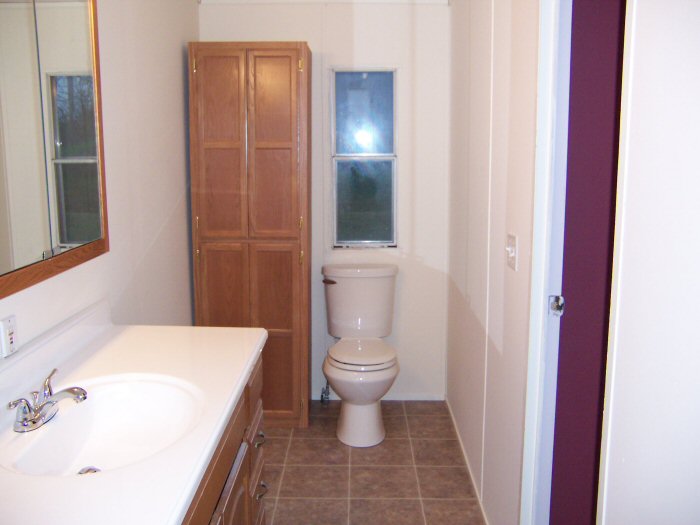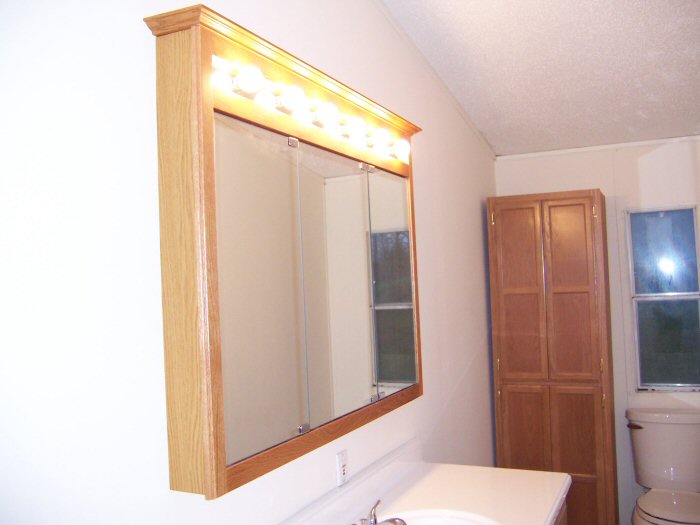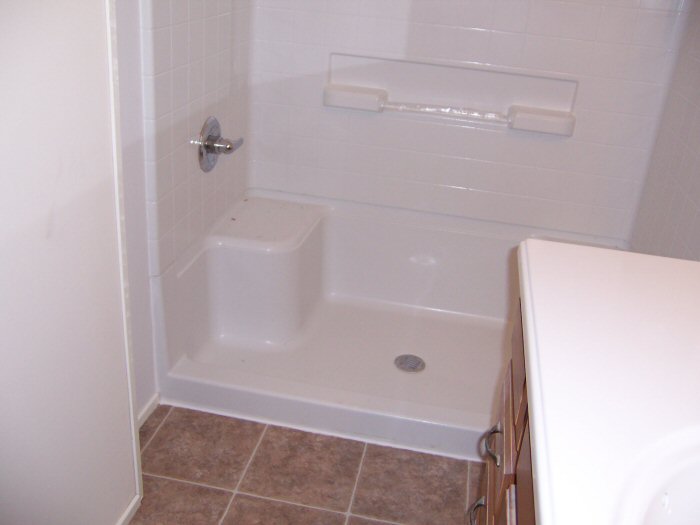 The small bathroom. Left the crap tub, as it'll rarely ever get used, but new sink/vanity, commode, and floor. I still need to caulk the tub/floor seam and pretty a few things up, but its basically finished.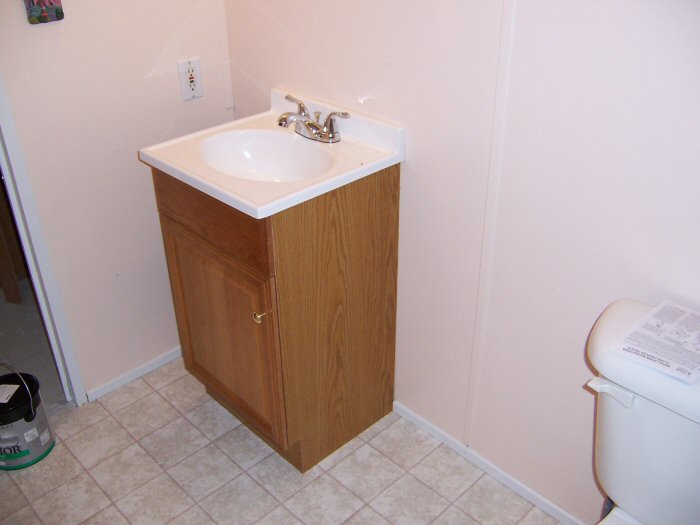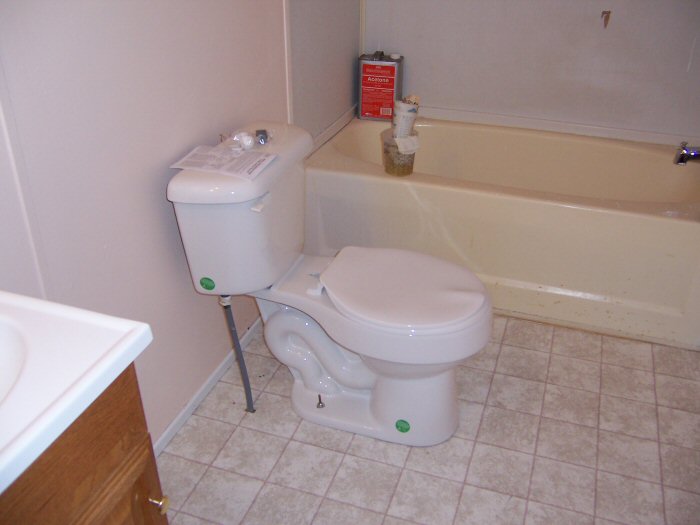 The junk collection AKA the living room. yes, thats new laminate flooring hiding in those boxes by the window...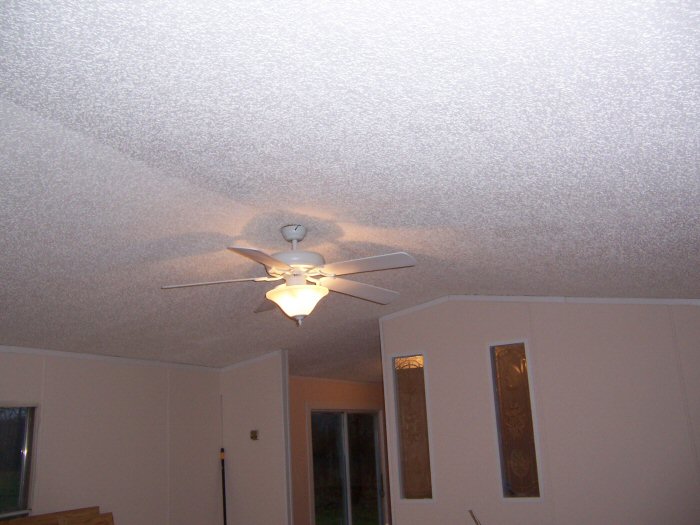 Over the next week or so, the floor covering strategy will be mapped out and done, and then all the appliances. After that, its time for the dirty deed (the move)..........I dread that day, but look forward to it at the same time...
FWIW, as some may remember from my last thread, I am a sports car junkie. This is one of my children (since I can't have any real children, these are the next best thing):
1990 300ZX Twin Turbo!! It's taken me 6 years to build this car, and she's finally there, all 450WHP of her!!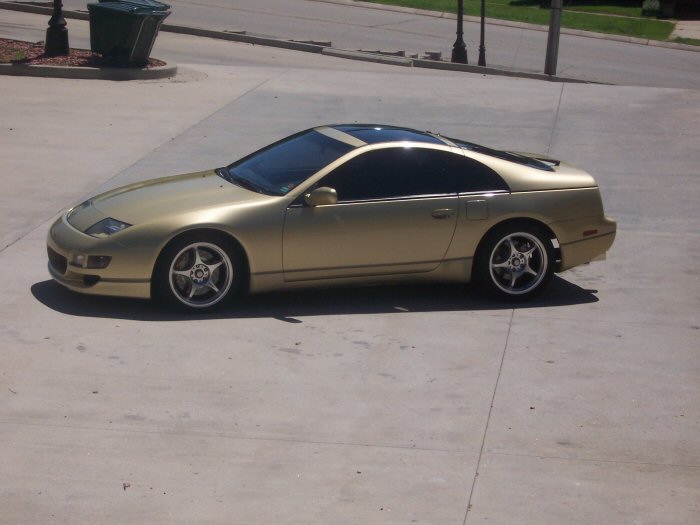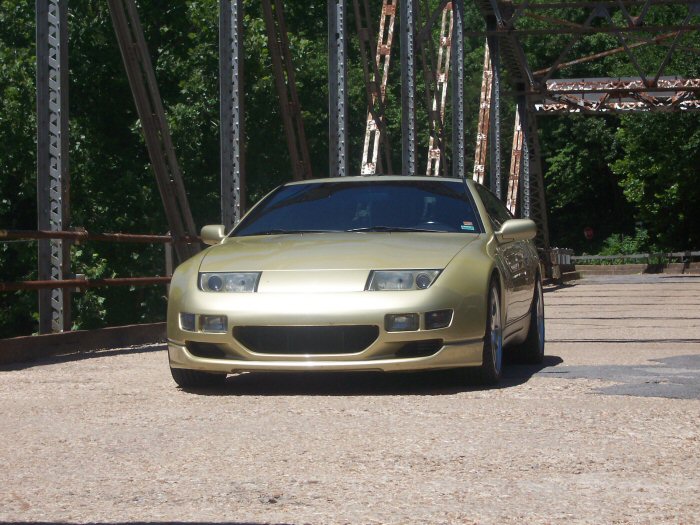 I have 10 of these cars all together. 6 good ones, and 4 parts cars. Maybe someday I'll show y'all some pics of my shop... If you saw the pics in my last thread, you got an outside view...