Manufactured and mobile home insurance is one of those things that most people buy reluctantly. It is a necessary evil and in many cases a mandatory thing that you must have to live in your mobile home. Though similar to traditional site-built homes, manufactured and mobile home insurance is fundamentally different. Due to the unique construction of manufactured and mobile homes, the accompanying risk of storms, they generally are not able to be covered under a traditional homeowners insurance policy. Manufactured home insurance is designed specifically for the risks associated with a mobile home. Insurance companies that offer coverage for mobile homes are likely to offer policies that are specific to manufactured and mobile homes only. For example, you wouldn't get boat insurance on your motorcycle. So, this is why insurance companies generally do not offer site-built homeowners insurance for mobile homes and have created mobile home insurance policies just for you.
The topic of manufactured and mobile home insurance is simple on the surface but incredibly complex as you begin to discover coverage's, riders, rates, and much more. This guide was created with that in mind. The information below is offered as a guide to familiarize yourself with mobile home insurance. We are hopeful that after reading this guide, you will be armed with the knowledge needed to find the best mobile home insurance for your needs. It is important to note that we are not affiliated with any insurance company and do not play favorites. Any information about specific insurance companies is done so for your benefit only and based on our own experiences.
What is Mobile Home Insurance?
Manufactured home insurance or mobile home insurance is a specific type of home insurance policy. It covers a list of risks that are unique to mobile homes when compared to traditional site-built homes. Mobile homes are heavily engineered to use lightweight materials and are built in a factory setting. They are then moved, in a nearly complete state, to a site where they are then anchored to the ground. As a result of manufactured and mobile homes being structurally and functionally different from their site-built counterparts, a special insurance policy is needed that offers coverage for the specific risks associated with it.
What is the Difference Between Manufactured Home Insurance, Mobile Home Insurance, and Modular Home Insurance?
In the context of mobile homes and manufactured homes, the terms "mobile" and "manufactured" is interchangeable. The terms are used interchangeably by most industry professionals. The term manufactured home is mostly just a modern version of the term mobile home. Housing and Urban Development developed a series of standards for mobile homes in the 70's. They began referring to all mobile homes as "manufactured homes" and the rest is history. A manufactured home/mobile home is a single-family home that is built in a factory and then transported to a semi-permanent residence site.
The term "modular" is a little different. Modular home insurance generally is classified for use with homes that are built in sections in a factory, then ultimately installed on a permanent foundation like a site-built dwelling. This leads to most insurance companies classifying modular homes much like they would a traditional stick built home. Also, site-built homes and by classification modular homes generally tend to increase in value over time. Manufactured and mobile homes are different in that they gradually decline in value over time. This makes them more like a vehicle from a valuation standpoint. This is why the rates of a mobile home insurance policy are often so different from that of a modular home insurance policy.
Why Buy Mobile Home Insurance?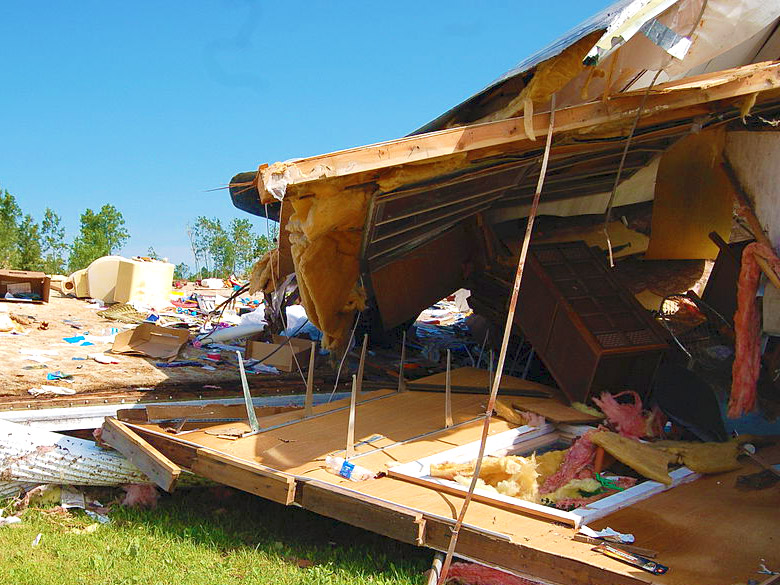 We are pretty sure that you already understand the risks of not having manufactured and mobile home insurance coverage. You probably worked hard to save the money to buy your home, and the things within it, but even in the safest parts of the country, there can still be unexpected events – fires, storms, flooding, and the like – that can cause major damage, which can lead to financial setbacks and severe loss. In addition, the liability for something that happens on or to your property also leaves you open to risk. A proper mobile home insurance policy can save you from a significant loss in exchange for small monthly premiums paid to an insurance company.
Is Mobile and Manufactured Home Insurance Required?
This varies considerably based on the state the mobile home will reside in. Typically, if you finance your mobile home and have an active mortgage on it, then you are likely required to insure the home to protect the lender's interests (so they can recoup their investment in the event of a total loss) in addition to your own. Mobile home insurance carriers will be able to provide you with the specific rules in your state when contacting them for a quote.
You may have the option of self-insuring if you own your mobile home in full. This is more a matter of dollars and cents more so than a requirement. If you have the financial position to replace your home if you suffer a total loss, then this could be a viable option.
What are the Risks with Mobile and Manufactured Homes?
Aside from risks with any dwelling, manufactured homes have different levels of risks than their traditional site-built counterparts. Statistically speaking, mobile and manufactured homes are at a greater risk for:
Theft – Mobile homes have a higher rate of reported theft than traditional site-built homes.
Greater Risk from Weather – They are also at a greater risk for damage due to severe weather due to the fact that they are generally not built onto a foundation.
Greater Risk of Fire – Due to the fact that mobile homes are purposely built from lightweight materials, this leads to a higher rate of fires in mobile homes vs. traditional site-built homes.
Structural Integrity Issues – A significant percentage of mobile and manufactured homes have sagging roofs, sloping walls, and visible foundation issues.
Increased Health and Safety Risks – the Center for Disease Control notes that mobile homes offer increased risks vs site-built homes.
This does not imply that your home is not safe, quite the opposite. But, insurance companies look at this kind of data when they measure the risk (and more importantly, the chance of a claim) which leads to the pricing of your insurance policy. This also opens up the option for discounts if you can show the insurance company you are doing all you can to limit their risk. An insurance professional at the company you choose for your mobile home insurance can help understand the discounts available.
What Does my Mobile Home Insurance Cover?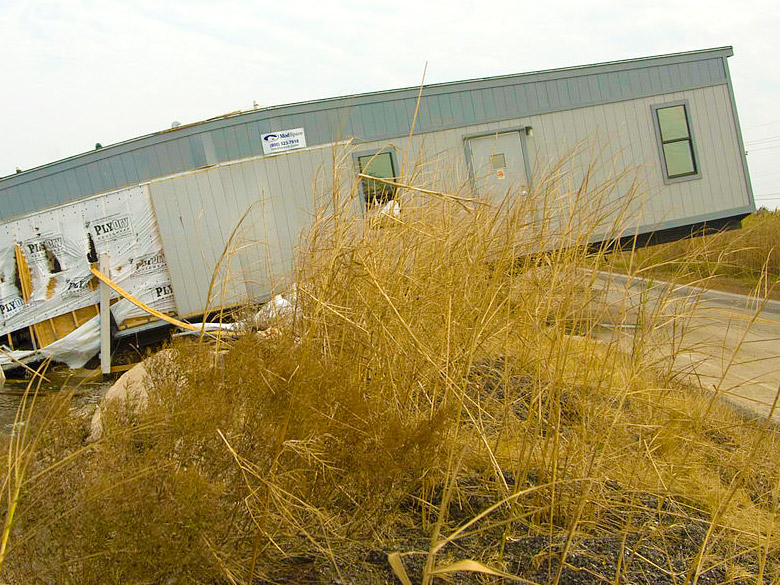 What your manufactured home insurance CAN cover and what is DOES cover are usually different things. It is always recommended that you sit down with an insurance professional to understand the specifics of how your policy works.
The value of your personal belongings – furniture, electronics, appliances, clothing, jewelry, etc.
The extent of your liability – consider how much coverage you need to protect your finances. Dogs, ATV's, steps, children, and more all come with potential risk. A claim can potentially mean thousands of dollars after accounting for lost wages, medical expenses, permanent damage.
As a general rule, minimum insurance amounts are approximately $25,000-30,000 for single wide homes and $40,000-45,000 for double wide mobile homes.
The structure of a manufactured home insurance policy and the level of coverage you need will vary based on the value of your home, if you own the land, risks in the area, and the size of the home. As a result of all these variables, our goal is to explain the general principles of mobile home insurance and the options available.
Mobile Home Insurance Coverage Types
Coverage options will vary by state and the insurance carrier. Most coverage options are available whether you have a mobile home on private or park property, own a mobile home, own a commercial mobile home, rent a mobile home, or use a mobile home seasonally.
Basic Mobile Home Insurance Coverage:
Property Damage (also referred to as Physical Damage) – This option offers coverage in the event of accidental damage to your manufactured or mobile home or attached structures(patios, decks, sheds, etc.) resulting from fire, hail, wind, theft, vandalism, trees, etc. The extent of coverage will vary between policies so be sure to understand the options carefully. It is common on lower cost policies to remove many of these causes of loss, limiting your overall coverage. It is important to note that coverage is generally not provided for a mobile home that is being transported. Also, most mobile home insurance policies do not provide flood coverage. Read on for more information on flood insurance.
Personal Liability – The first thing we think about with insurance is protecting property. But, damage to your home is not your only risk. Liability coverage is designed to protect you in the event there is a claim or lawsuit against you after someone is injured or they have a loss of property as a result of you or your property. Many mobile home insurance policies come with a standard amount of personal liability coverage, but it may be wise to consider additional coverage. Claims for personal liability often include medical bills, lost income, pain and for suffering. It is important to note that liability coverage does pay for claims on behalf of you or to anyone who resides in your home.
Personal Property – This option covers your belongings specifically in the event of vandalism, theft, and/or damage due to natural disasters such as fires, tornadoes, falling objects, etc.
What About Flood Insurance?
As mentioned above, mobile home insurance policies likely do not cover the loss in the event of flooding. This is consistent with all homeowners insurance policies and not unique to manufactured homes. If you happen to live in an area that is prone to flooding, then you should look at purchasing a separate policy through the National Flood Insurance Program. Only a separate and specific flood insurance policy will protect your manufactured home and belongings in the event of a flood.
What about Wildfires?
Wildfires are a serious risk for some mobile home owners, while others may find it to be a non-issue. In high-risk geographic areas, you will find that many manufactured home insurance policies exclude wildfires. Always be sure to specifically check your policy to see what the options are. If covered. your policy should offer reimbursement for living expenses for lodging, meals, travel during the evacuation. It also may provide coverage in the event that a wildfire damages your home.
Additional Extensions Available on Mobile Home Insurance Policies
Replacement Cost – This option ensures that you get a payout from the insurer that not only reflects the value of your home, but it is adjusted to ensure you receive enough funds to replace your home with new property of comparable material and quality without accounting for depreciation. In many states, you may be eligible to receive 25% or more from this policy option vs. the cost of replacement of your home.
Loss Settlement – This option offers a full payment amount of insurance for your mobile home (minus your deductible) if your home is destroyed by a covered cause.
Water Damage – This option is different than flood insurance. Water damage coverage is designed to cover a loss that is caused by sewers, drains, roof leak, or plumbing. Understand this option carefully not all coverage causes are available or included.
Earthquake – This option is designed to help you recoup costs associated with damage from an earthquake.
Loss of Use – This option is designed to reimburse you for expenses that you incur as a result of losing the use of your mobile home due to damage. This can include hotel costs, travel, rent, etc.
Separate Structures – While many mobile home insurance policies will cover attached structures, separate structures are a different story. This option will add coverage to structures separated on your property by a clear space such as barns, sheds, and storage buildings.
Boat and ATV – This option is designed to offer liability coverage for a boat or all-terrain vehicle.
Satellite – This option provides coverage for satellite systems.
Credit Card Forgery – This option provides you reimbursement for loss and time in the event your credit card is stolen.
You will find that many insurance companies do not offer mobile home insurance at all or if they do they may have certain states they do not provide it in. An insurance professional in your area should be able to help you find insurance companies that offer mobile home coverage in your area. Alternatively, you can contact your state insurance department for a list of companies.
What about Mobile Home Insurance when You Don't Own the Land?
If the land your mobile home sits on is not your own, then you need to be sure that your policy is structured to accommodate that. As you are likely aware, it is not uncommon to have a mobile home on someone else's property whether in a park or on private land. Whether or not you own the land will have an effect on the insurability of your home. The value of your home and the coverage options may be affected. Be sure to bring this up with your insurance professional so that you can ensure you get the proper coverage.