"There's more information in this manual than you'll probably want to know!" If building an addition or deck is on your 'to-do' list this year, then this 107 page instruction manual written by L.J. Wright is a must-own.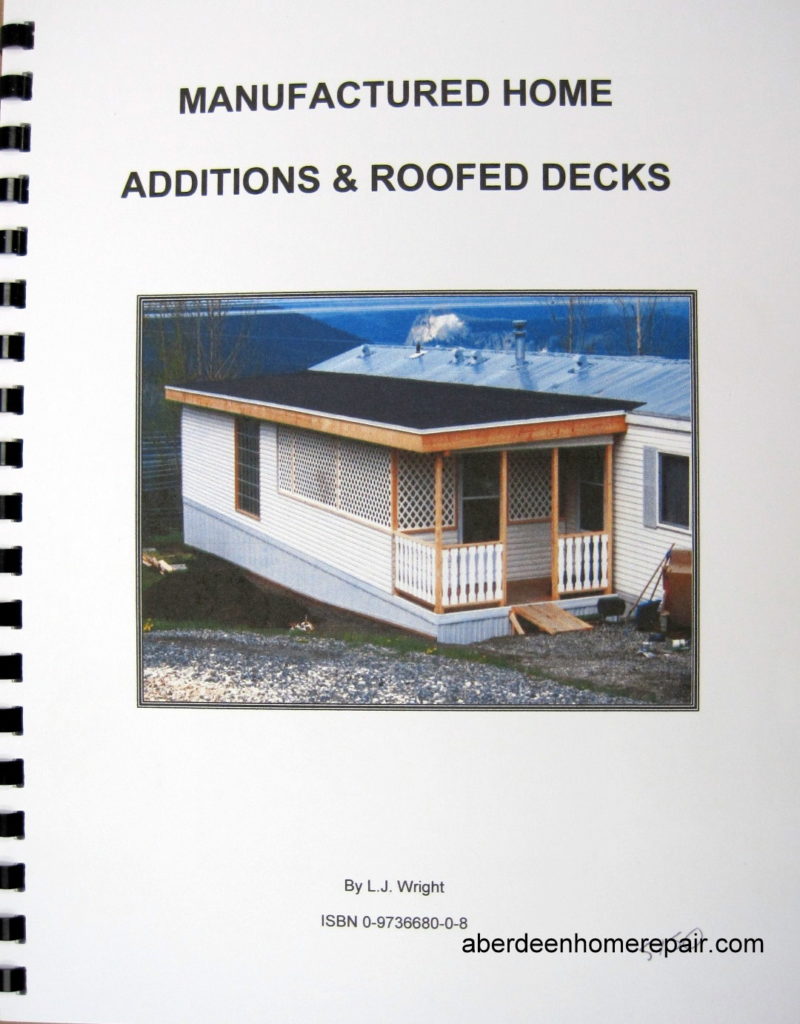 L.J. Wright has spent 25 years building decks, carports and additions for manufactured homes. Mr. Wright knows his stuff! If anyone is more qualified to write this book, I don't know who. Mr. Wright dedicates this manual to his teacher and mentor Bill Ramier.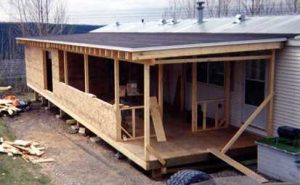 Mr. Wright wrote this manual to show you how to design, draw and build an addition or a covered deck. The manual also includes valuable help on developing plans and details in order to get a building permit.
Please note that this manual does not cover building roof-overs although some of the same ideas would apply.
TABLE OF CONTENTS
MYTHS AND MIGRAINES
9 construction variables and definitions.
PLANS AND PERMITS
Site plans, floor plans and side-view cross-section plans.
PINCH FACTORS
Strategic planning and measuring for doors, roof slope etc.
FOUNDATIONS
Anchors and tie-downs, post and beams and lower pinch factor options.
FLOOR SYSTEM
Squaring and blocking, floor joists, insulation protection and sheeting.
WALL SYSTEMS
Wall framing, upper pinch factor options, headers, beam extensions, overhang and post locations.
ROOF SYSTEMS
Roof joists, roof strapping, roof sheeting, various coverings.
DOORS AND WINDOWS
Door installation, window installation and security.
EXTERIOR SIDING
Underlay, vinyl siding, wood siding, sealing (or not sealing).
EXTERIOR FINISHING
Deck posts, rails, fascia, soffits and skirting.
INTERIOR FINISHING
Ceiling strapping, drywall, electrical.
CARPORTS
Basic plans and information.
EPILOGUE
MATERIAL LISTS