Searching for used mobile homes for sale in your area? Depending on where you call home (or want to call home), it can be difficult to find mobile homes for sale that fit your criteria. After struggling with this ourselves several times, we have decided to share what we have learned and how we go about finding the largest sampling of used mobile homes for sale in any area. Whether you are searching for single wide homes, double wide homes, vintage manufactured homes, cheap mobile homes, repossessed mobile homes, used trailer homes or any other variation upon a used mobile home for sale, we hope to help you do that with this guide.
1. Find Used Mobile Homes for Sale Online
The future is now. A large portion of available mobile homes to buy used are available online. Many have photos, addresses, and descriptions that you need to see if the home is worth pursuing. You will find that most traditional realtor websites do not make it easy to search just for used manufactured & mobile homes for sale. The online search options can be separated into 3 different types: General Real Estate Search, Mobile Home Niche Specific Search, and Classifieds. Each has is advantages and disadvantages which we will review below. It is important to note that great deals on used mobile homes are hard to come by online. The easier a deal is to find you can expect that they won't last long enough for you to get involved. So if you are truly interested in finding a great deal on a mobile home, you will want to read on to see other methods we have used.
General Real Estate Search
These services are aggregation services for the most part. This means they compile nationwide real estate listings primarily using MLS (Multiple Listing Service). This service is used by real estate brokerages to publish their for sale real estate and make it available for other real estate professionals to see as well as online general real estate search services to use. The drawback here is that many used mobile homes for sale do not find their way onto MLS unless they come with real estate or the manufactured home is offered at a higher price point. The advantage is you can quickly and effortlessly start shopping for a used mobile home in seconds.
Zillow
Our longtime favorite real estate discovery tool is Zillow.com. Zillow originally gained its popularity as a tool for appraising the value of your home in real time using historical sales data from your local area. Today, it has adapted into one of the most user-friendly and robust ways to find lots, land, houses, condos, and even mobile homes. With this tool, you simply enter the city and or state where you are looking for used mobile homes for sale and start your search. Then, once listings are population, you can refine your search using the "Home Type" filter where you will select "Manufactured." Almost instantly you can now find all MLS listed mobile and manufactured homes available in your area. Clicking the circle with the arrow icon on the right of the map will expand your search outside the strict limits of your search.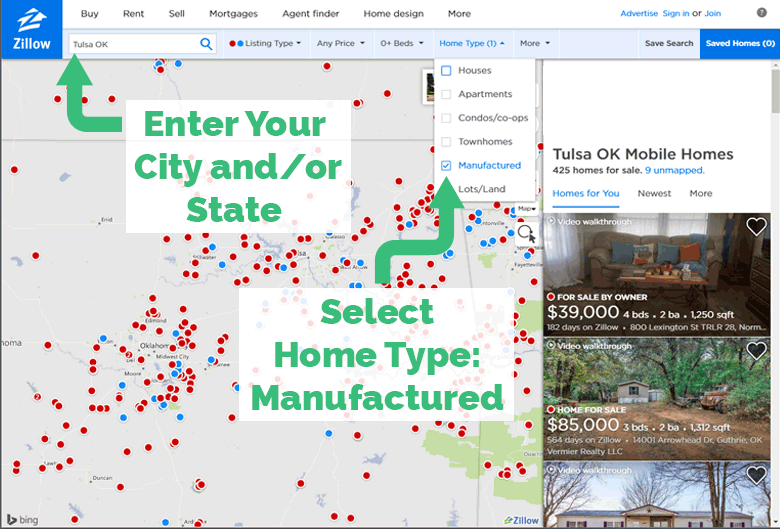 Zillow also allows users to list their home directly on the site using "for sale by owner." This means you may also find used mobile homes for sale that are not found elsewhere online.
Trulia
Trulia.com is very similar to Zillow in that it uses the same database of MLS listings. Trulia is actually owned by Zillow so you won't find much difference between them. The user interface is different and some folks may find it easier to use.

Trulia allows for the same type of search filtering as Zillow as shown above.
Realtor.com
Realtor.com is a site maintained by the National Association of Realtors. They represent real estate agents and that means that only properties which are listed with an agent find their way onto this site. This means that the inventory of used mobile homes is limited when compared to the other online general search options mentioned above.

Realtor.com also features search filtering where you can just view used manufactured & mobile home listings.
Mobile Home Specific Search
There are several resources available online that cater to only mobile home sellers, buyers, and investors. On these sites, you can list a property for sale, search for used and new mobile homes, find lots, rentals and much more. The resources below are a great way to find available used mobile homes for sale in your area when you have specific needs such as pets, over 55 communities, private land purchasing, and other needs as these services allow for you to search specifically for the mobile homes that meet that criteria.
MobileHome.net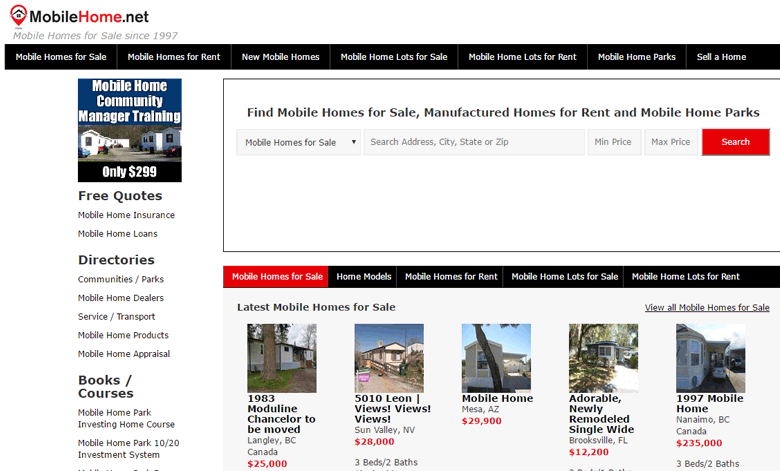 Mobilehome.net is a listing service where mobile home owners can go to sell their homes. They charge a fee to the seller to list on their site. Mobilehome.net has thousands of used mobile homes for sale on any given day. They also allow you to search by the size of the manufactured home (single, double, triple wide), bedrooms, bathrooms, distressed properties, and even 55+ communities. This makes it an ideal tool if you are searching for a used manufactured home with specific attributes.
MHVillage.com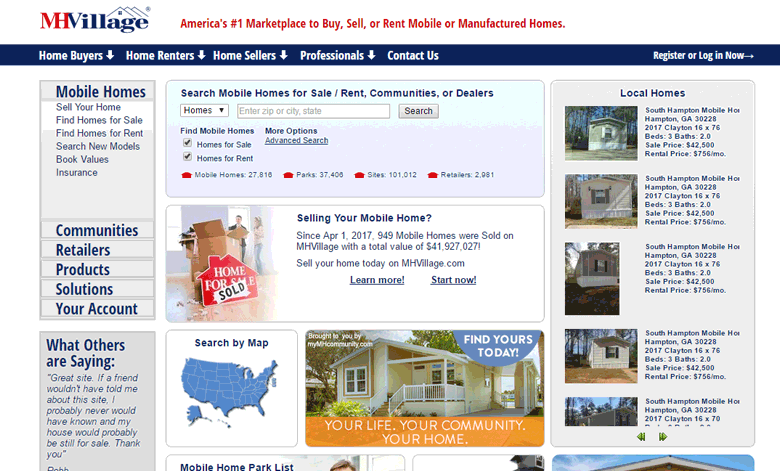 MHvillage.com is also a listing service for mobile home sellers. In exchange for a fee, anyone can list their used mobile home for sale. It offers even more granular searches to include mobile homes for sale on private property, homes that must be moved, homes in parks that allow pets, and much more. Keep in mind that many sellers list their homes for sale on more than one of these services so you may see some overlap. But, it is worth looking at multiple sites to ensure you are finding all the available used mobile home options currently available for sale.
MHBay.com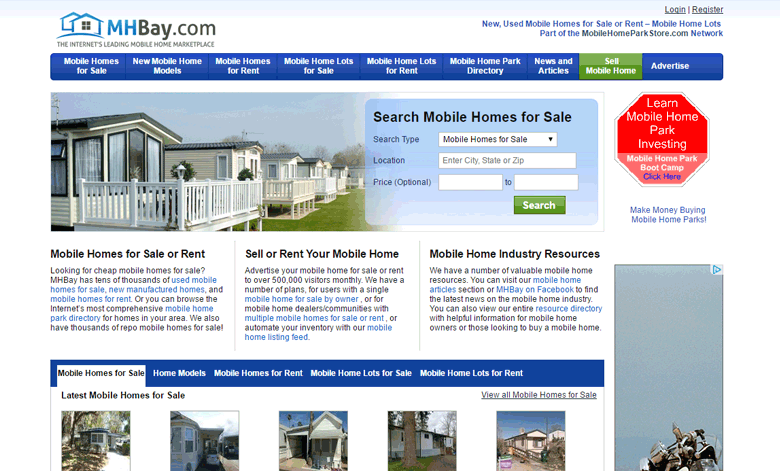 MHbay.com is yet another seller listing service. It does not offer the level of detailed search as the others mentioned but they still have thousands of listings. It is our least favorite in terms of user friendliness and search ability. But, we have found several homes over the years worth looking into using this site so it is worth working into your search routine.
Classifieds
ClassifiedAds.com – This site offers a section for just manufactured homes for sale. If you have the time and patience, you may be able to find a great deal here.
Craigslist.org – Craigslist is the most popular classifieds website in the world. You can find nearly anything within its countless categories, even some great used mobile homes for sale. We prefer craigslist as the site is broken up into states and cities. It also features a great search function that makes it easier to weed out many of the listings that don't meet your search criteria.
2.  Find Mobile Home For Sale with Driving Discovery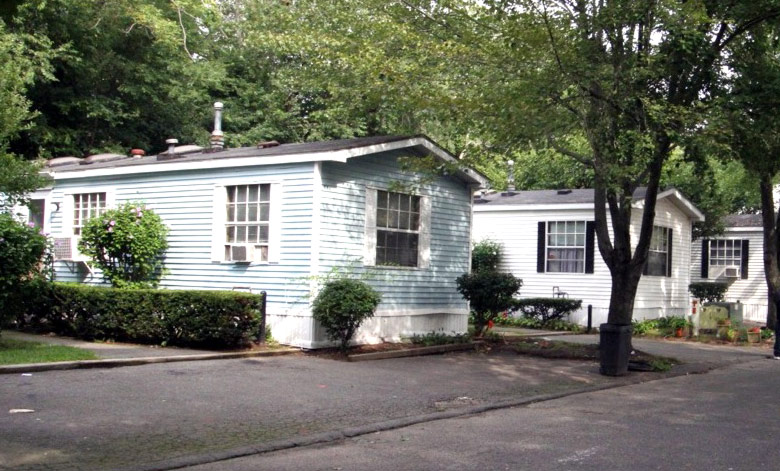 If you know of local mobile home parks in your area, simply driving through them and looking for signs that say "For Sale" hanging in a window or on a post is a great way to find deals on used mobile homes. If you see someone out walking a dog or out for a stroll, stop and chat with them. See if they are aware of any homes that may be for sale. If you don't know of any parks or would like to find more to visit, using a tool such as Google Maps is a great way to locate them. Use google maps to search for the term "mobile home park" followed by the city and state you are searching in. So, say, for example, you are searching in Lexington, Kentucky, you would search for "mobile home parks Lexington, KY." You should find many items pop up that you can add to your driving discovery list.
3. Build Relationships with Mobile Home Park Managers
The management of each mobile home park will generally know who may be looking for a buyer for their mobile home. The park manager(s) know who isn't paying lot rent, may be out of work or moving. Having a personal relationship with the manager put you in a position to work with management to get linked up with a potential seller before anyone else.
4. Mobile Home Moving Companies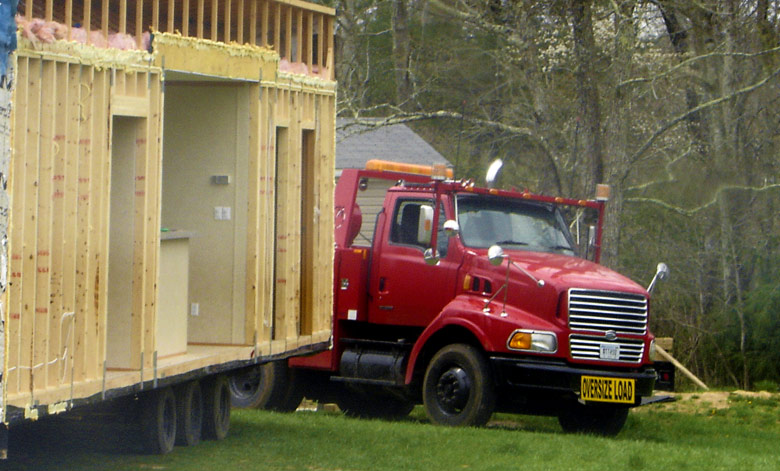 The companies that are responsible for moving mobile homes find themselves with used mobile homes they must sell from time to time. Not all mobile homes are moved as a result of an owner moving parks or to private land. Some mobile homes are moved due to an owner replacing their home, or park management removing older homes from their park. Networking with mobile home moving companies that you are looking for a used mobile home may get you a great deal on a perfectly useful home.
5. Manufactured Home Dealers
Just like a car dealership, mobile home dealers will often accept trades or outright purchase used mobile homes to sell on their lots. If a dealer knows you are willing you buy up a trade-in without the dealer having to move it, you may be able to get a deep discount compared to buying in the open market.
6. Mobile Home Mortgage Companies
Unsurprisingly, companies that specialize in mobile home lending end up owning the homes they loaned against due to foreclosure. These companies have no interest in holding these mobile homes for any extended period of time. They want to sell them as quickly as possible. For example, 21st Mortgage Corporation maintains a database of all their repossessed mobile homes that are currently available for purchase. You can find many great deals if you are able to be patient and keep your eyes open for a good used mobile home in your area. Find lenders in your area and contact them for a list of properties in your area.
7. Networking with High-End Mobile Home Park Staff
This is more of a long shot, but when a mobile home owner wants to "upgrade" into a nicer park, they may be looking to sell their current mobile home in order to afford the down payment on the new home. If you have a relationship with the staff at the park, they may be willing to connect you with the prospective new home buyer to help them sell their existing used mobile home. We have seen this work well as many of these higher-end mobile home park sales staff are very motivated to sell units and will do whatever they can to make it easier for buyers. That, of course, includes introducing them to folks who are able to purchase their used mobile home.
Hopefully, this list of our best ideas on finding a great deal on a used mobile home for sale will help you in your search. If you have any tips or thoughts on the subject then please consider commenting below or registering in our forum to share!