Adding a basement can double your living space. Although step by step detailed instructions of installing a basement is beyond the scope of this book, this broad overview will give you a good idea of how the job is completed to build a wooden basement.
A very skilled handyman could do much of the work himself, even dig the basement with a skidsteer. If you're contemplating doing this project yourself, purchasing a good used skidsteer would be highly recommended. If you had no use for a skidsteer once the project was completed, simply sell it and you'd likely recover most of your purchase price. In this case, buying a skidsteer would definitely be cheaper than renting as you'll need it for 3-6 months.
Preparing the Site
Step 1 – Prepare to lift the home by removing skirting and disconnecting utilities.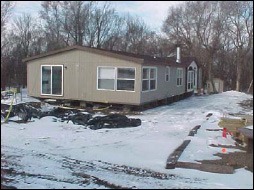 Step 2 – Hire a house mover to slide beams underneath and then lift the home 4-6 feet up in the air where it will stay throughout the process.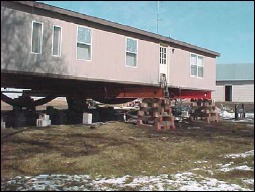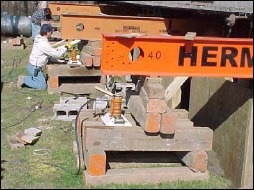 Step 3 – Dig a ramp to access the underneath of the home with a skidsteer (bobcat).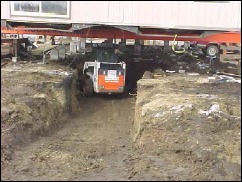 Step 4 – Dig and remove the dirt from underneath the home. In this picture, one skidsteer was used to break-up the dirt using a fork attachment while the other hauled it out.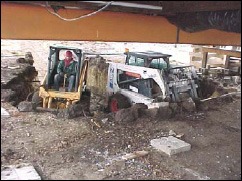 Expect the digging to take almost a week with 1 skid steer; 3-4 days with two.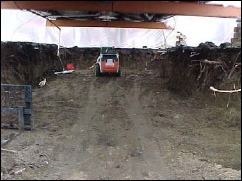 Don't underestimate how much dirt will come out while digging the basement for a mobile home.