Let's face it. If you have unlimited budget accompanied by remarkable skill then a bathroom remodel is not something you may worry much about. But, for most of us, a bathroom remodel is something that is a priority but cost is always the issue. That's why the remodel shown here is remarkable. Not only do the results speak for themselves, but this bathroom remodel was completed for approximately $500. Now, we cannot neglect to mention that there was also considerable elbow grease put into the project. So, if you have the time and willingness to do the work yourself, then you may be able to get similar results.
Kathi Manville, who shares her experiences and stories on her blog Country Chicken Girl is the one responsible for this exceptional bathroom remodel. Kathi and Her husband live in a double wide manufactured home. She always disliked the wall board, carpeted floors, and water damage in the bathroom. Short on time and money, she decided to try to tackle the project modestly.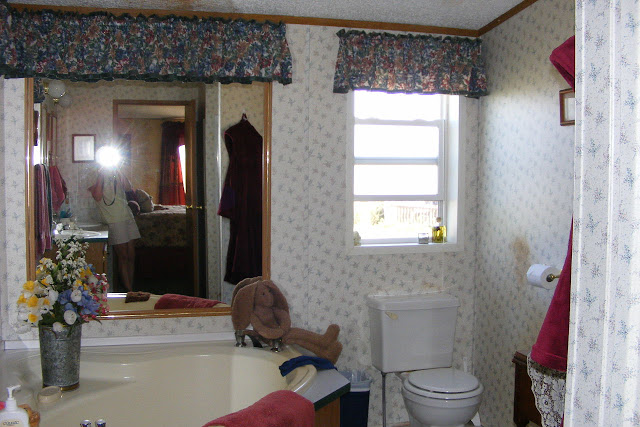 With a budget of $500, they were able to accomplish the following:
New Laminate Floors
New Vanity Top
New Bathroom Sink and Faucet
Painted Walls and Vanity Cabinet
New Cabinet Hardware
New Light Fixtures
New Towel Bar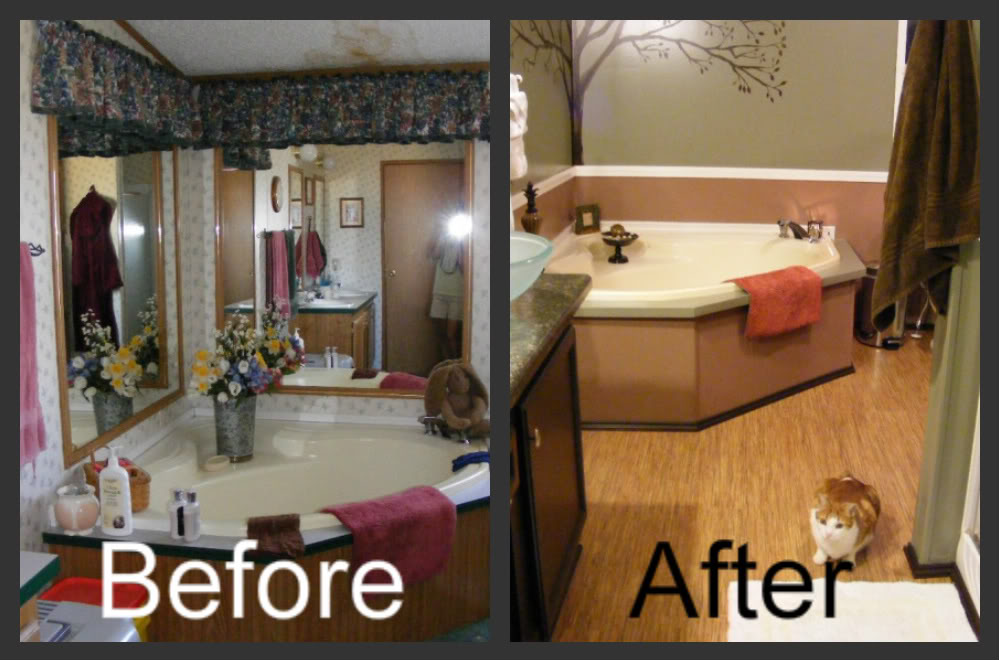 They went from 2 sinks down to 1, though adding an additional sink would have added another $100-150 in parts and supplies. They chose 1 sink as it added additional counter space that they get more use from than an additional sink. The mirrors were removed around the bath tub. The bathtub surround was painted. They added a unique tree design that was painted on. They also added chair rail trim around the walls to separate the wall colors.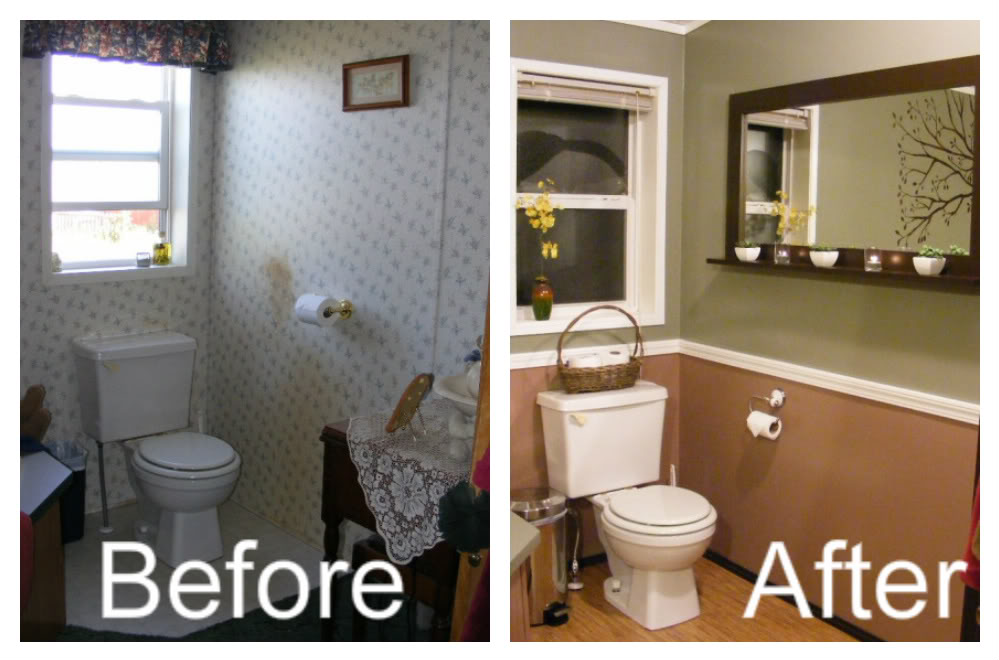 Details about the Products Used for the Budget Bathroom Remodel
BEHR Premium Plus Satin Paint was used for the cabinets – Color was Espresso Beans
Cabinets were primed with Sherwin Wiliams Bonding Primer.
Walls were painted with BEHR premium plus in a semi-gloss – Color was Dusty Olive and Macchiato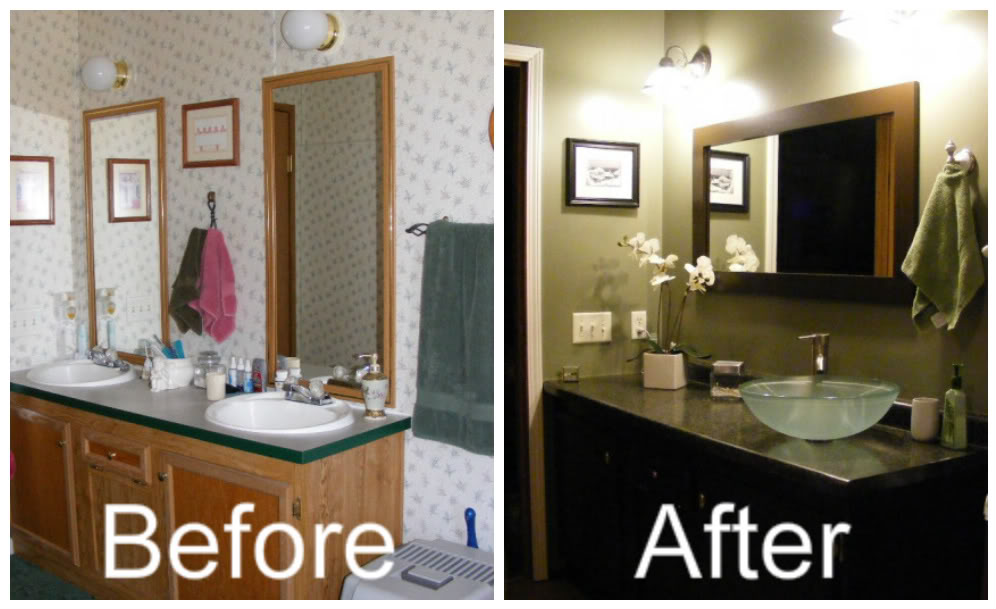 Before the Budget Bathroom Remodel
After the Budget Bathroom Remodel
Photos: Country Chicken Girl
It is hard to believe you can have that kind of impact for a few hundred dollars. Just goes to show you what a well-planned project can look like when you are willing to take your time finding materials and to do the work yourself. Not to mention the gratification that comes with a great looking result like this!